Spoon University, founded in 2012, is an online collegiate food publication and community with chapters across the country. As Creative Director of the publication, I spearheaded a team of 11 designers and oversee the production of 2 yearly issues.
​​​​​​​
Spring 2021 Issue: Farm to Table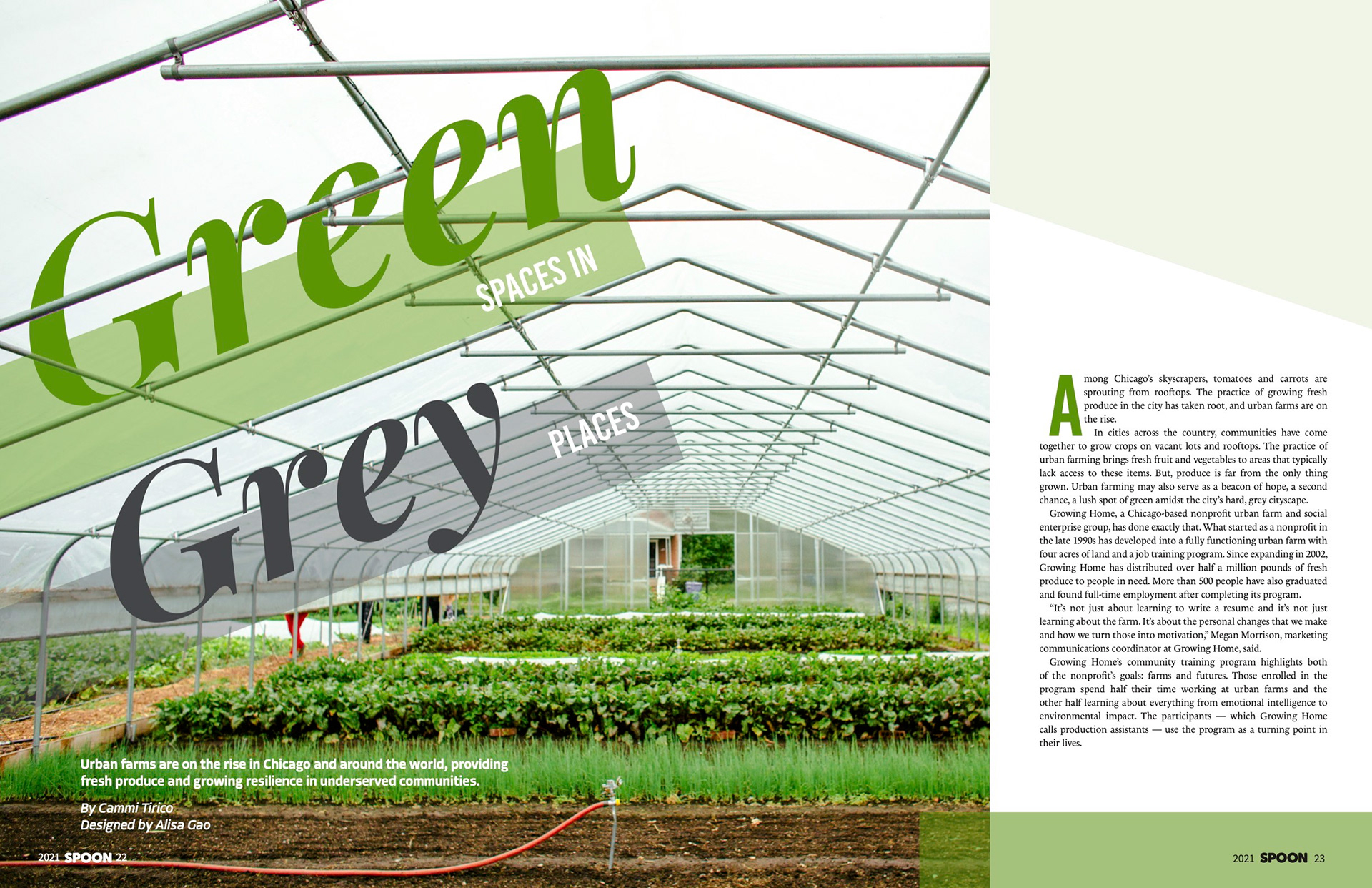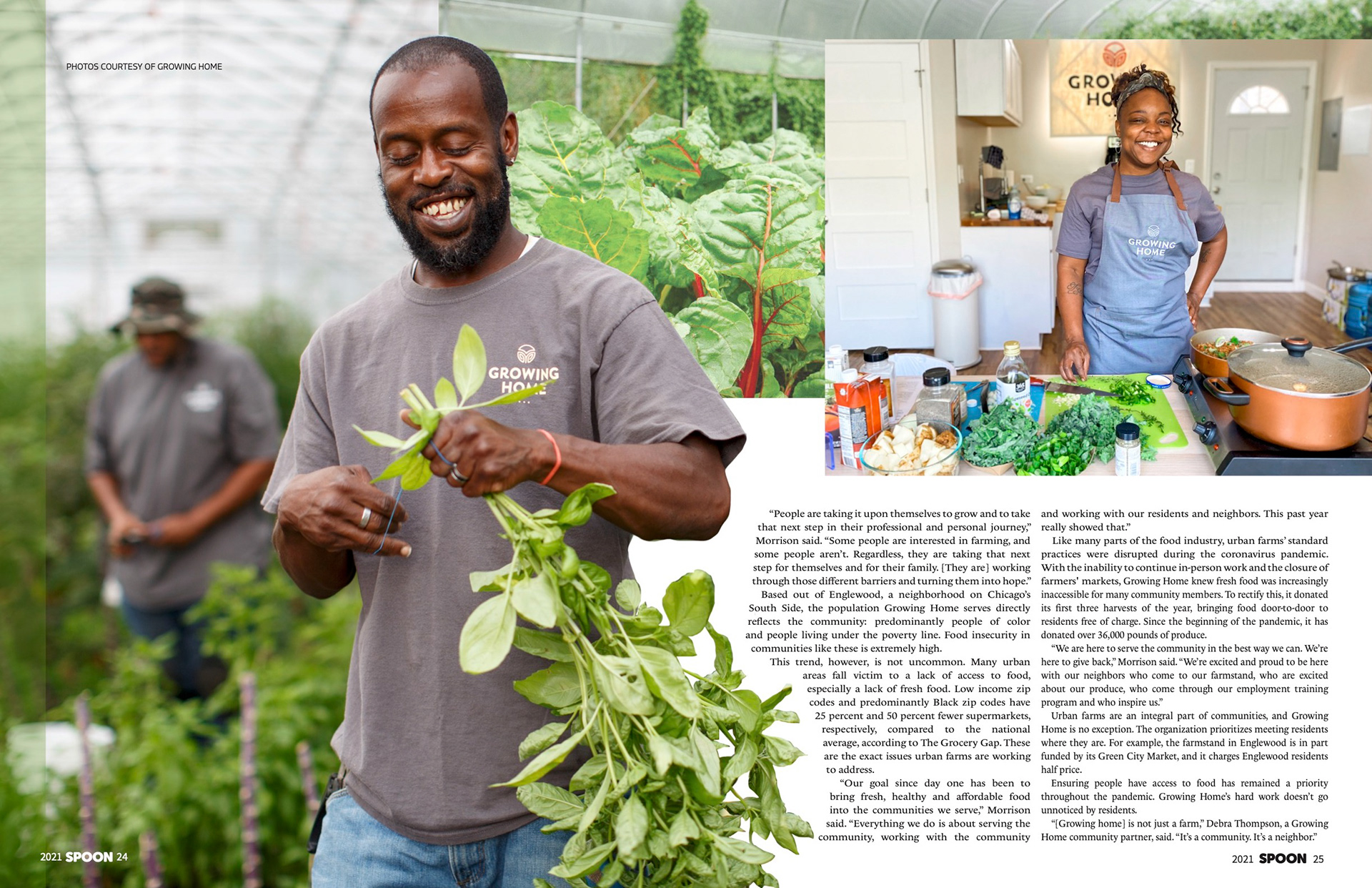 Having such a large design staff, my goal was to establish a clear style guide and vision that would set the tone of the magazine.
I aimed to create a sleek, photo-focused look for the mag, but include elements of color and negative space.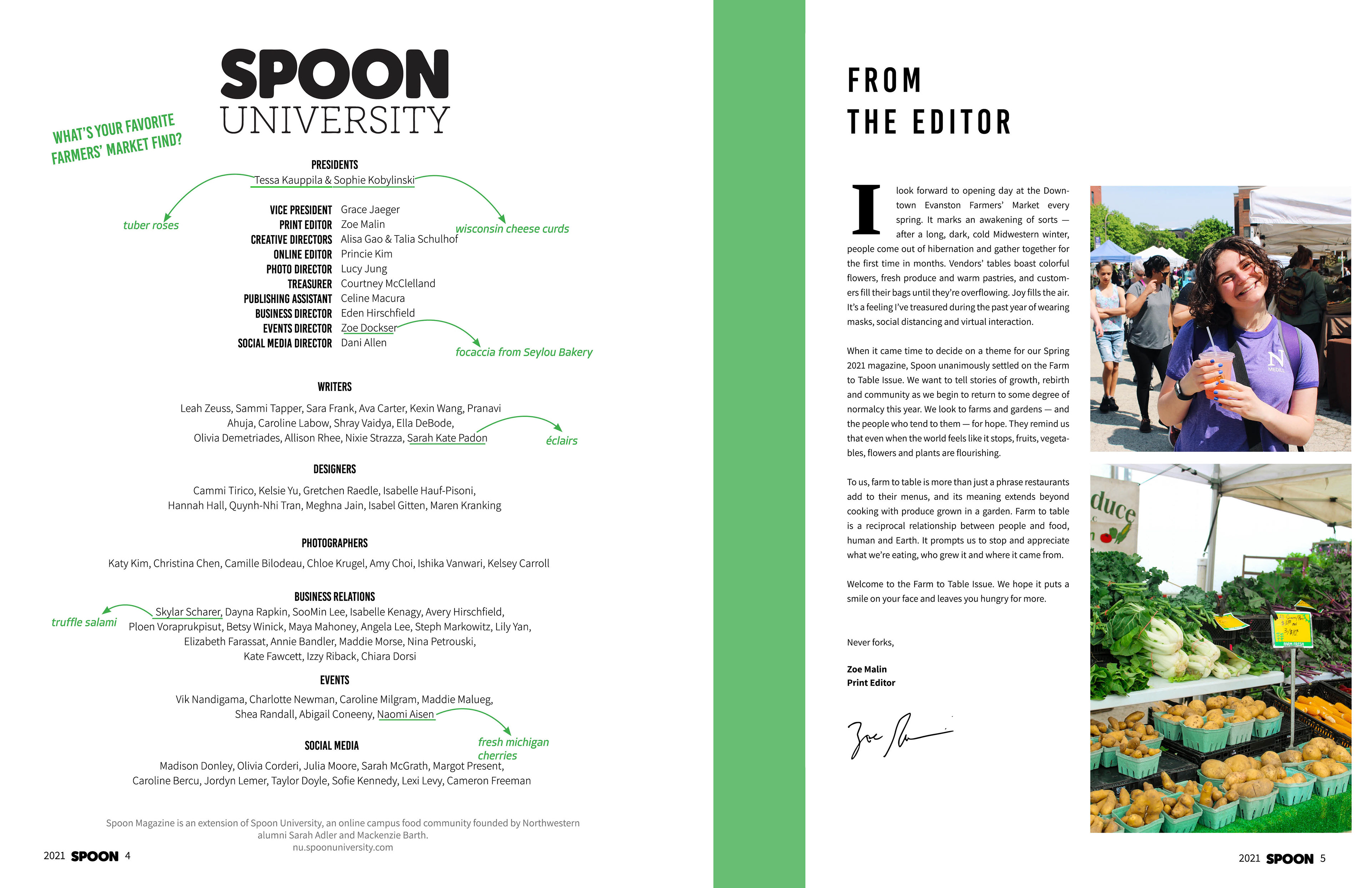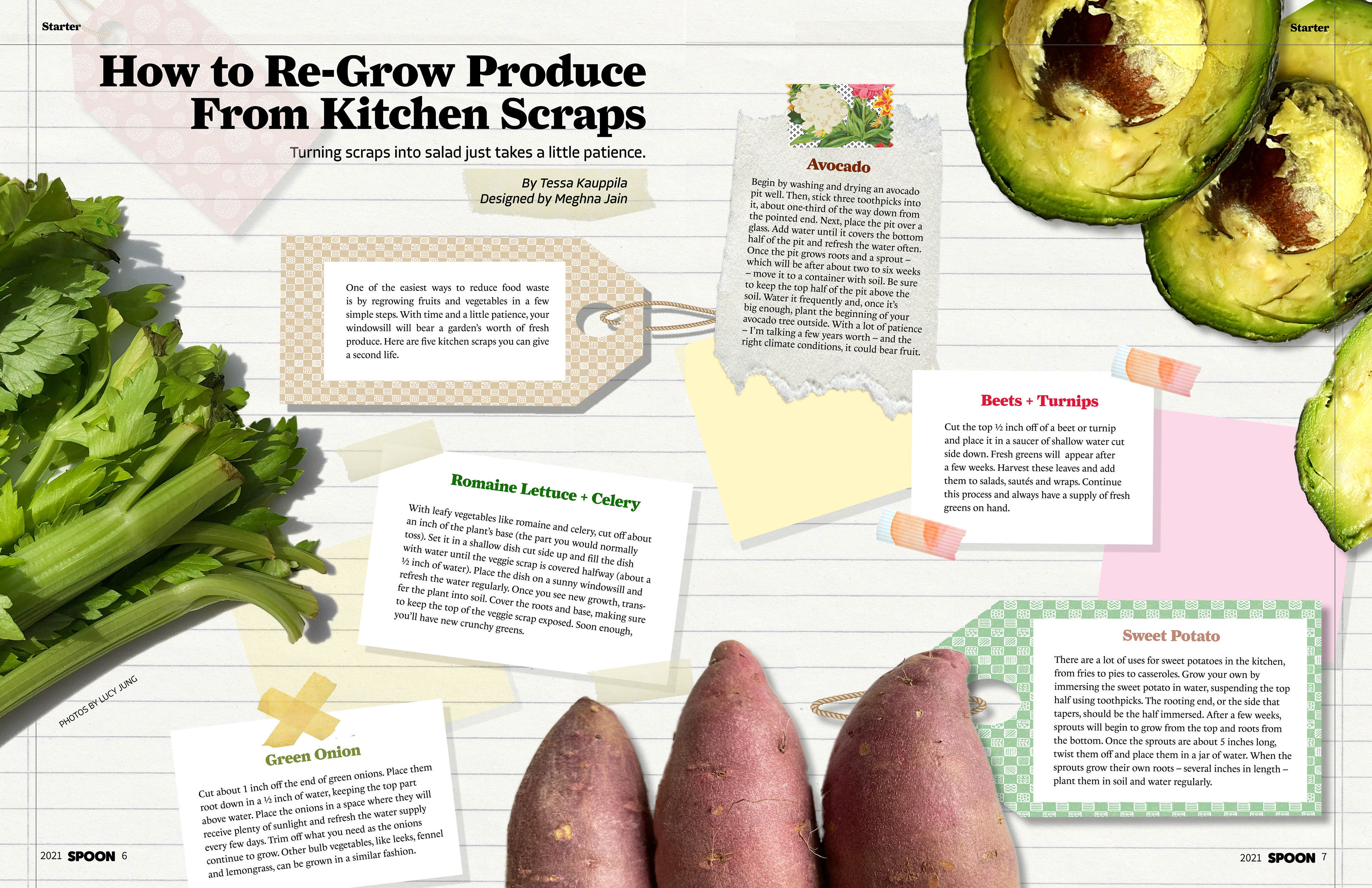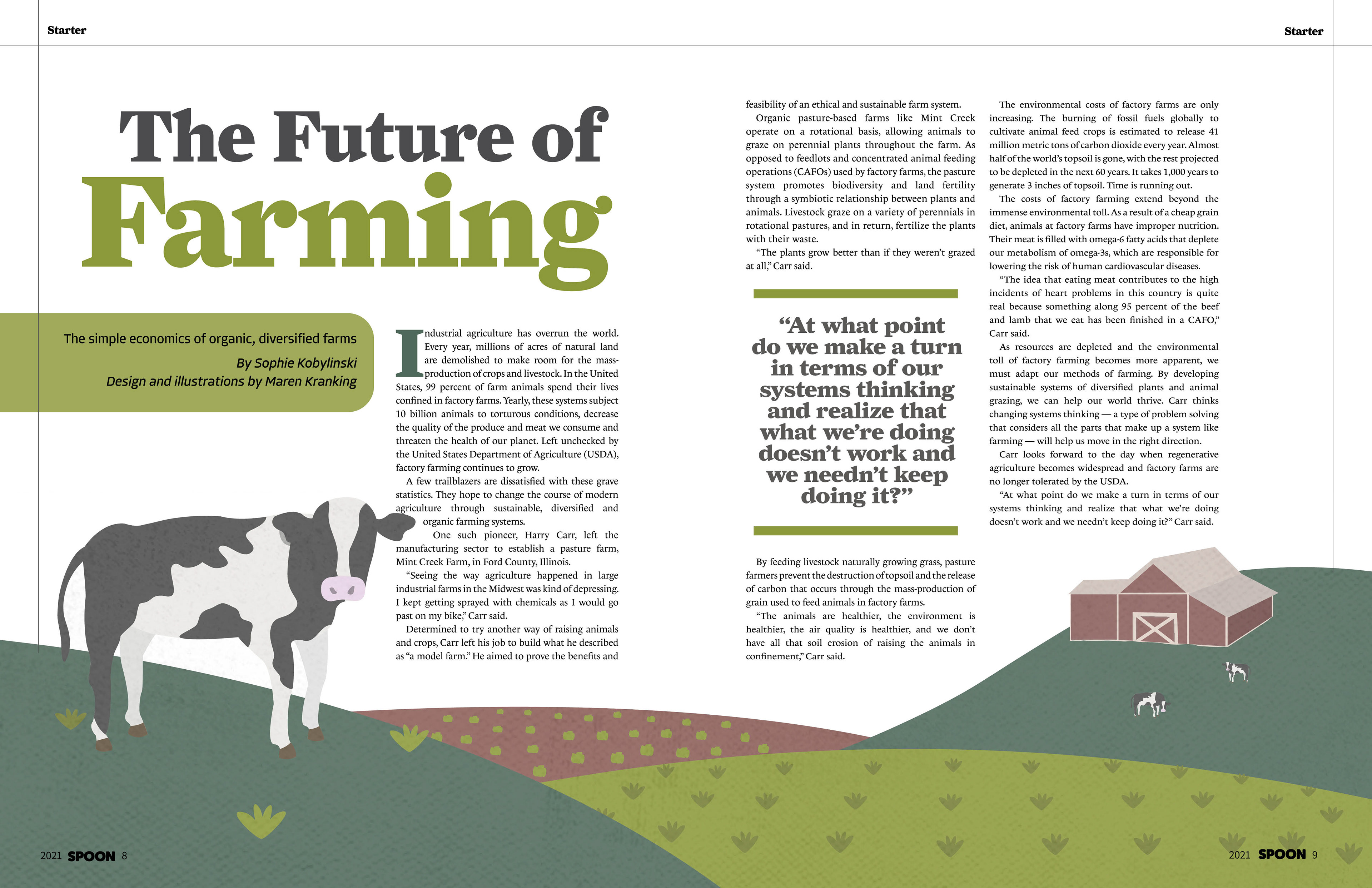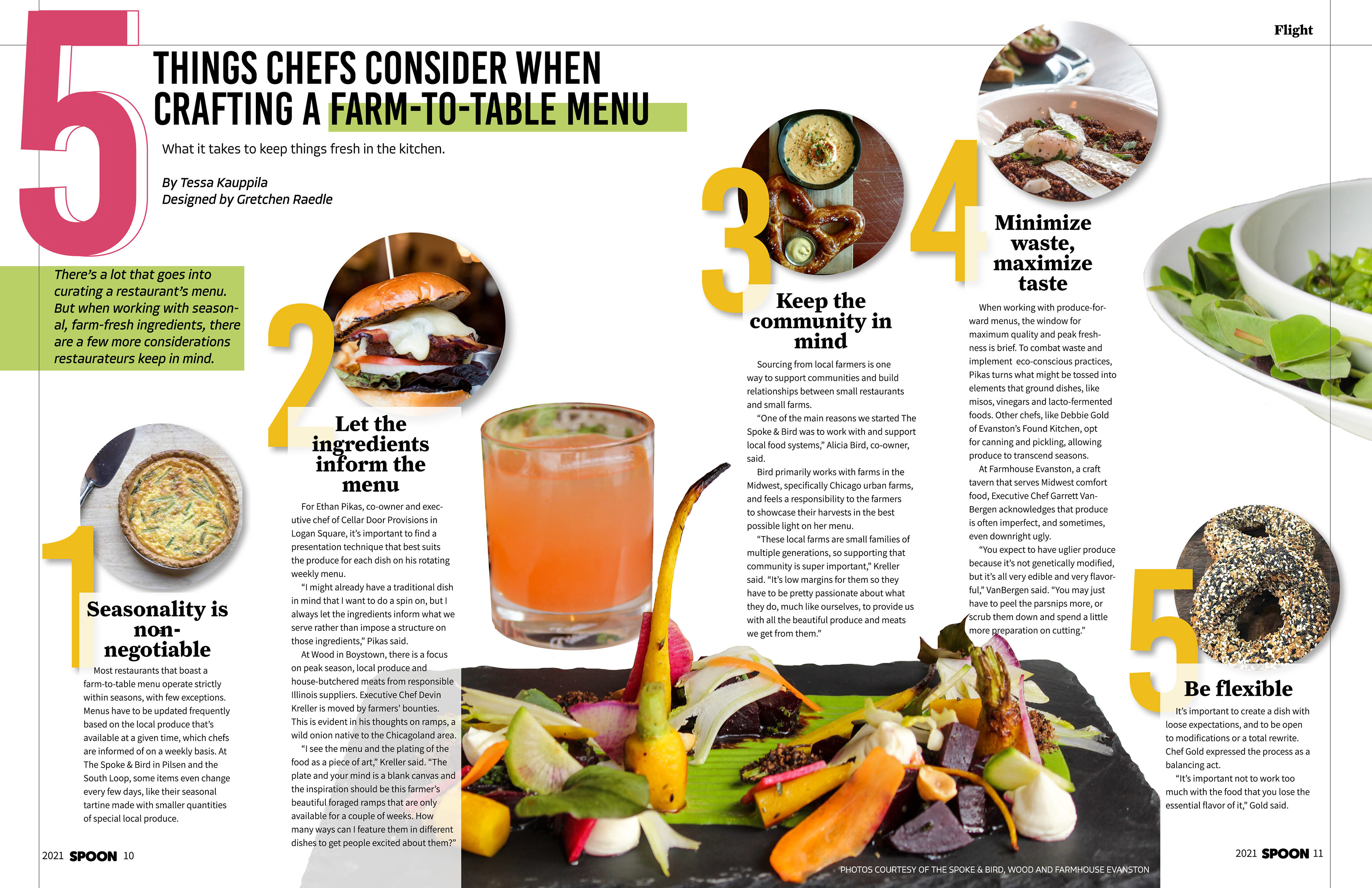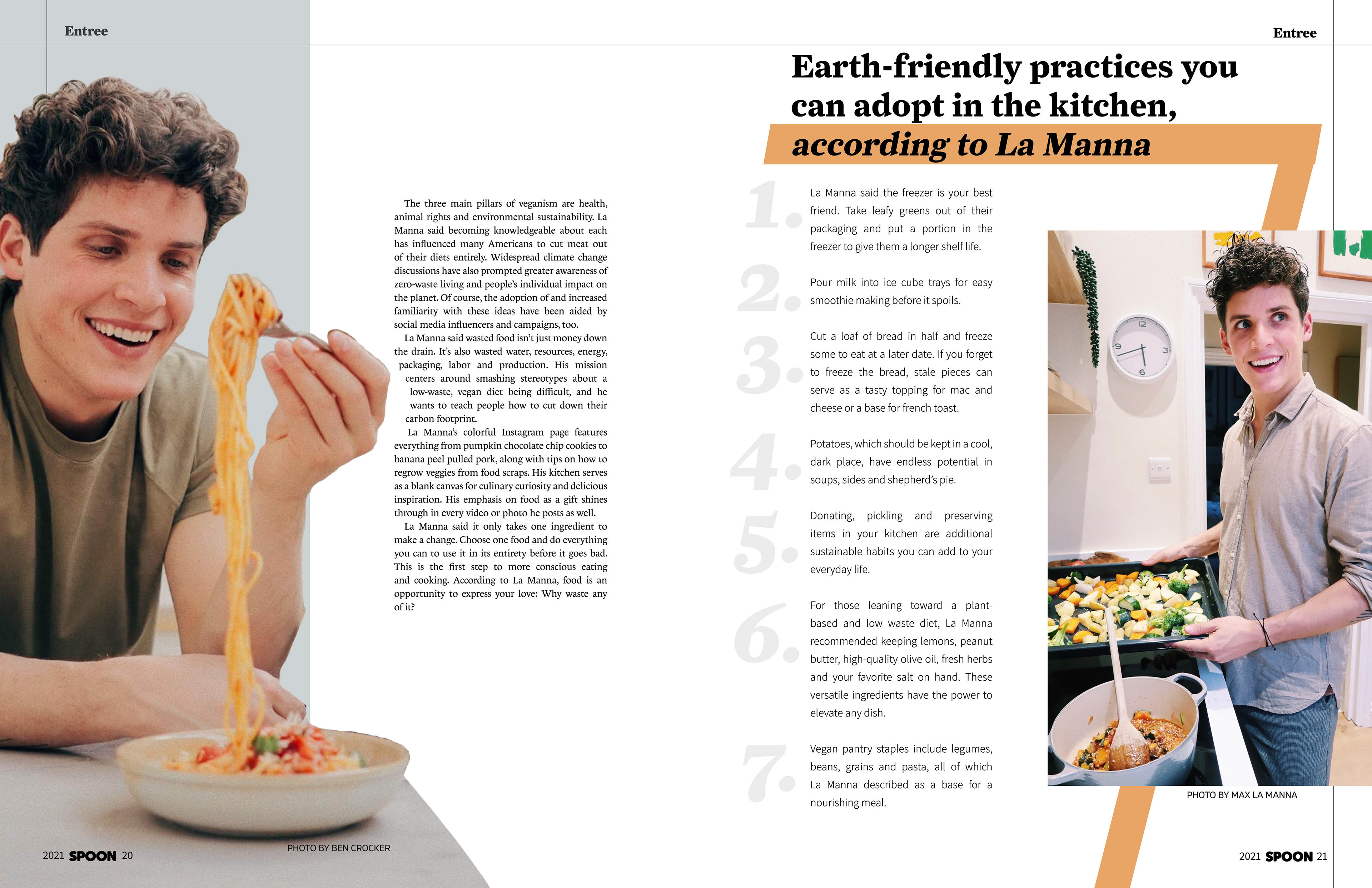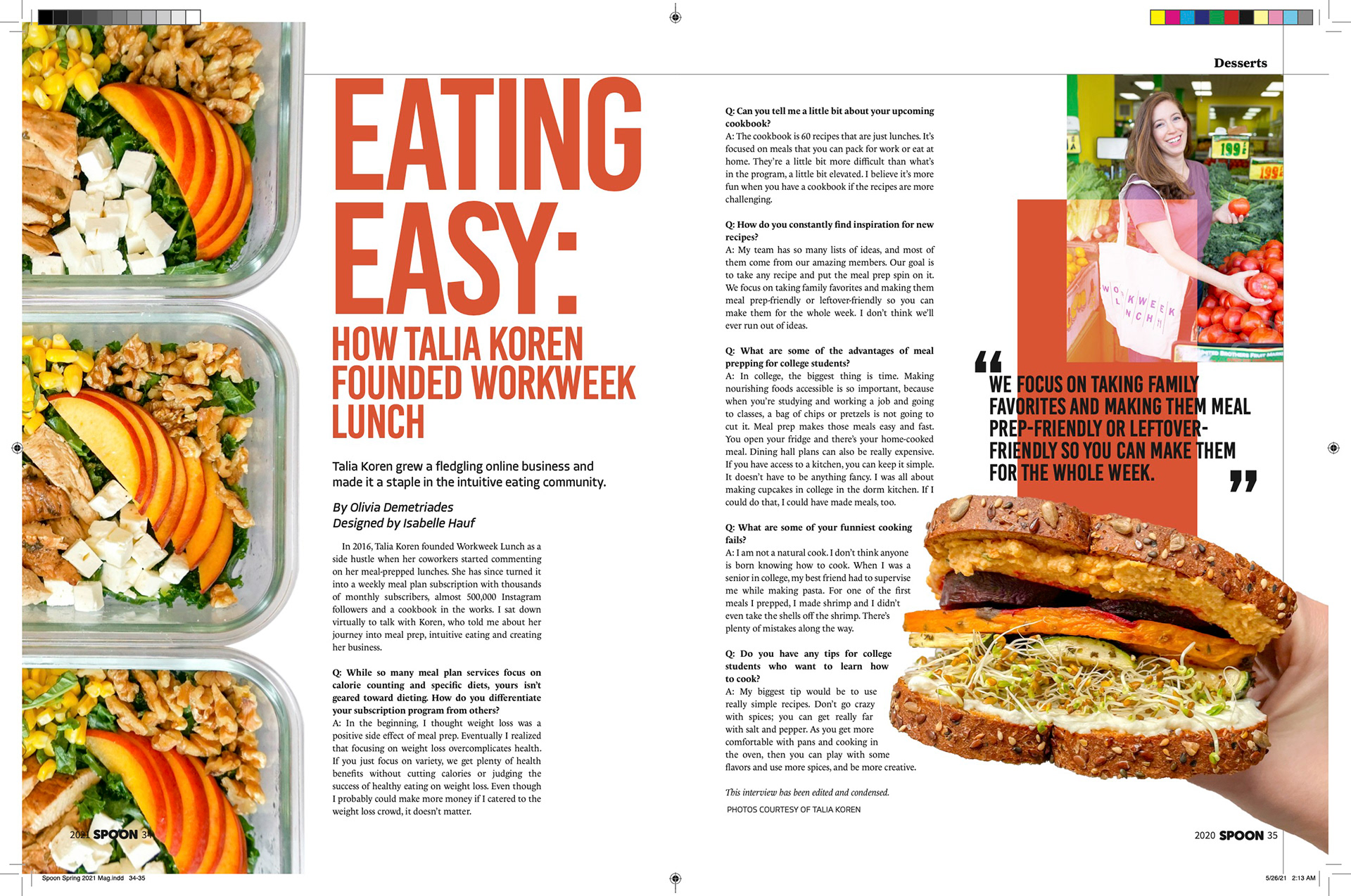 Winter 2021 Issue: Comfort Food
With the theme of "Comfort Food," I decided to commit to a hand-drawn look inspired by past covers of Washingtonian Magazine and Chicago Magazine.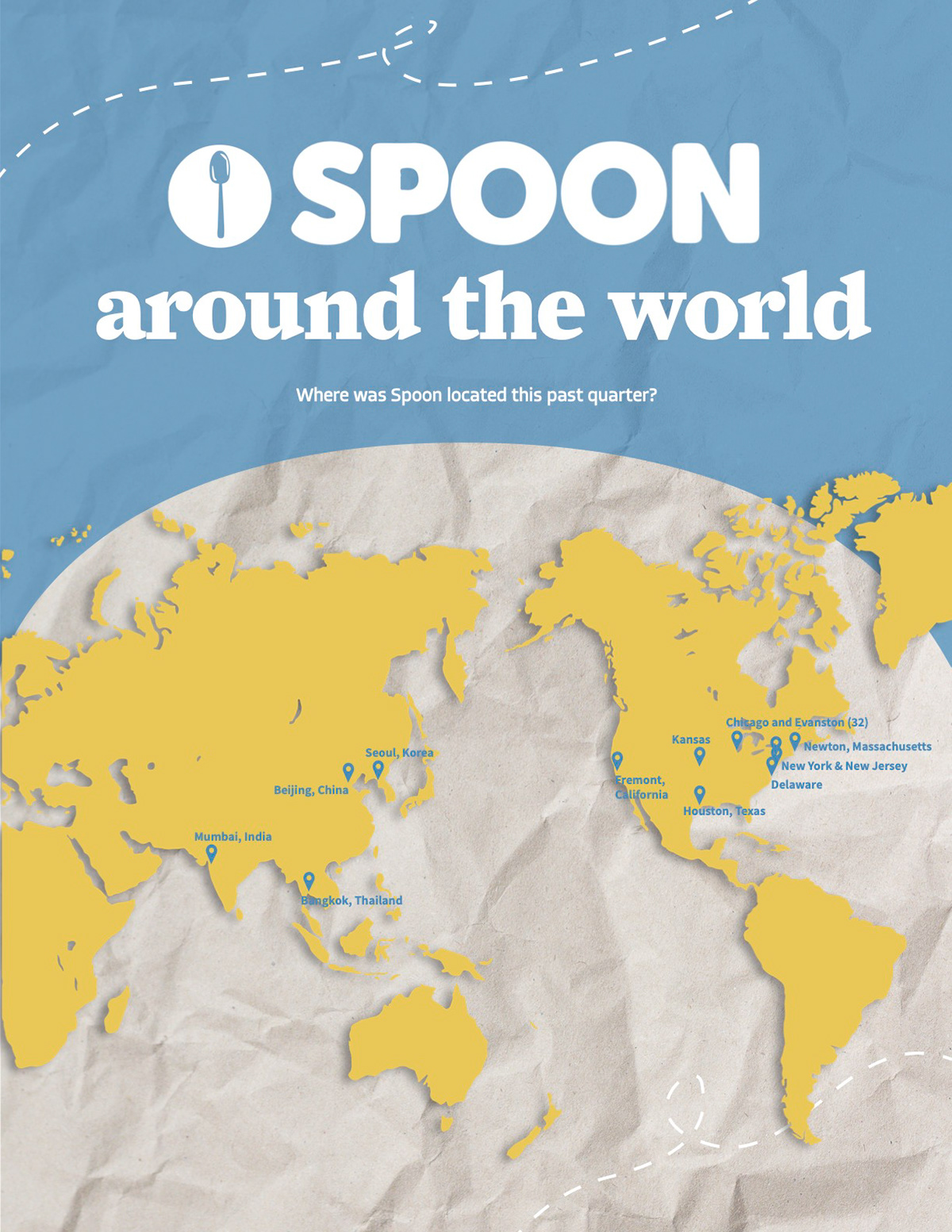 I had a chance to direct a photoshoot for this feature. In order to make the reds and oranges pop, I opted for a sleek, dark background.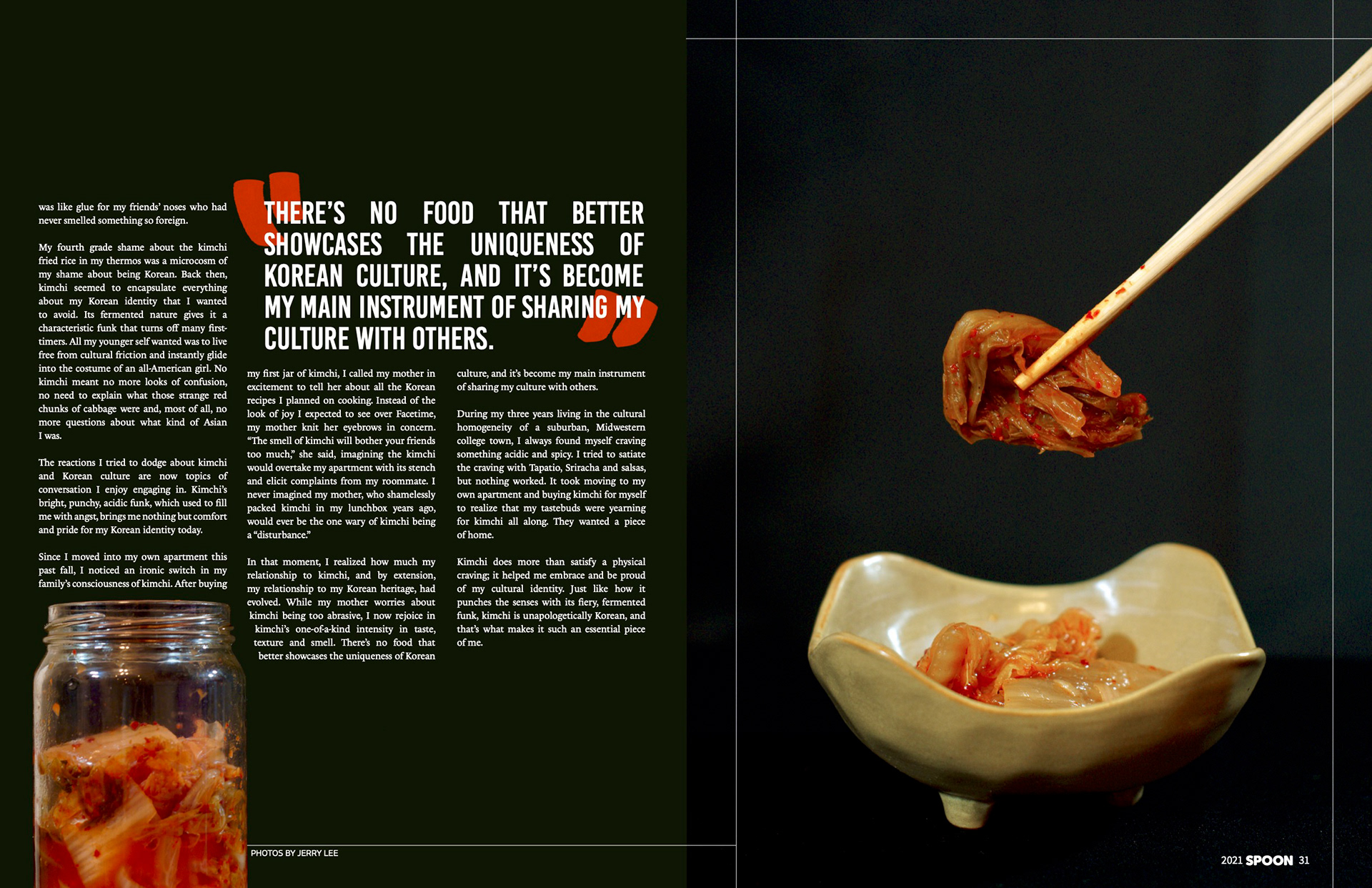 Creative Direction

​​​​​​​