Assistant Creative Director | January 2021 - present
Art Director | September - December 2020
Print designer | 
March -June 2020
North By Northwestern (NBN) is a print and online publication at Northwestern University that focuses primarily on telling stories about campus and culture. 
Spring 2021 magazine (March - June 2021)
As Assistant Creative Director for this issue, I worked extensively with the Creative Director to provide input for the style guide and visual aesthetic of the magazine. In addition to designing my own pages, I help provide weekly constructive feedback to members of the team, as well as make final tweaks/edits in the later stages.
I love adding illustrative elements and bold pops of color. For these spreads, I also tried to incorporate different textures, such as the Expo marker writing and doodles in Uneven Playing Field.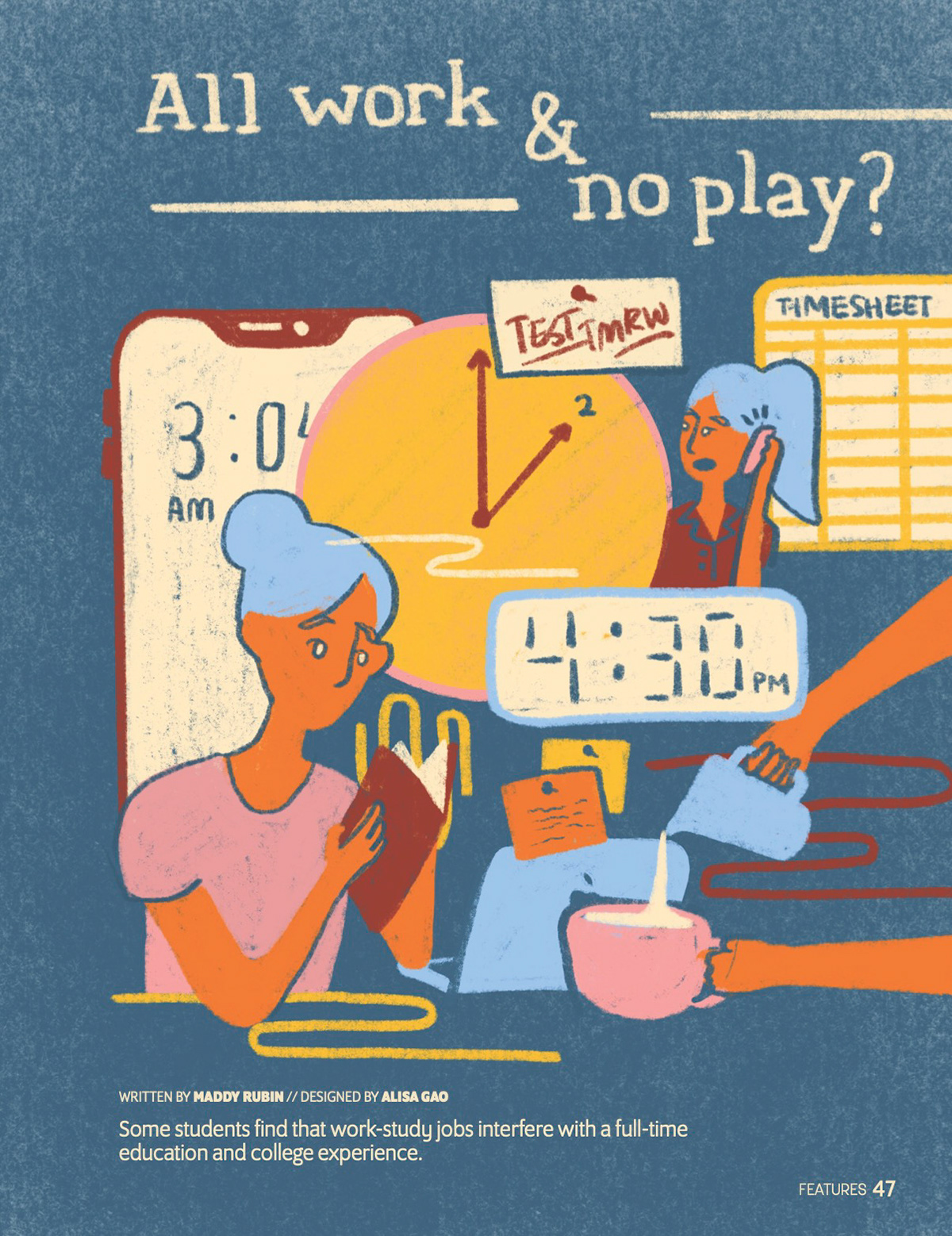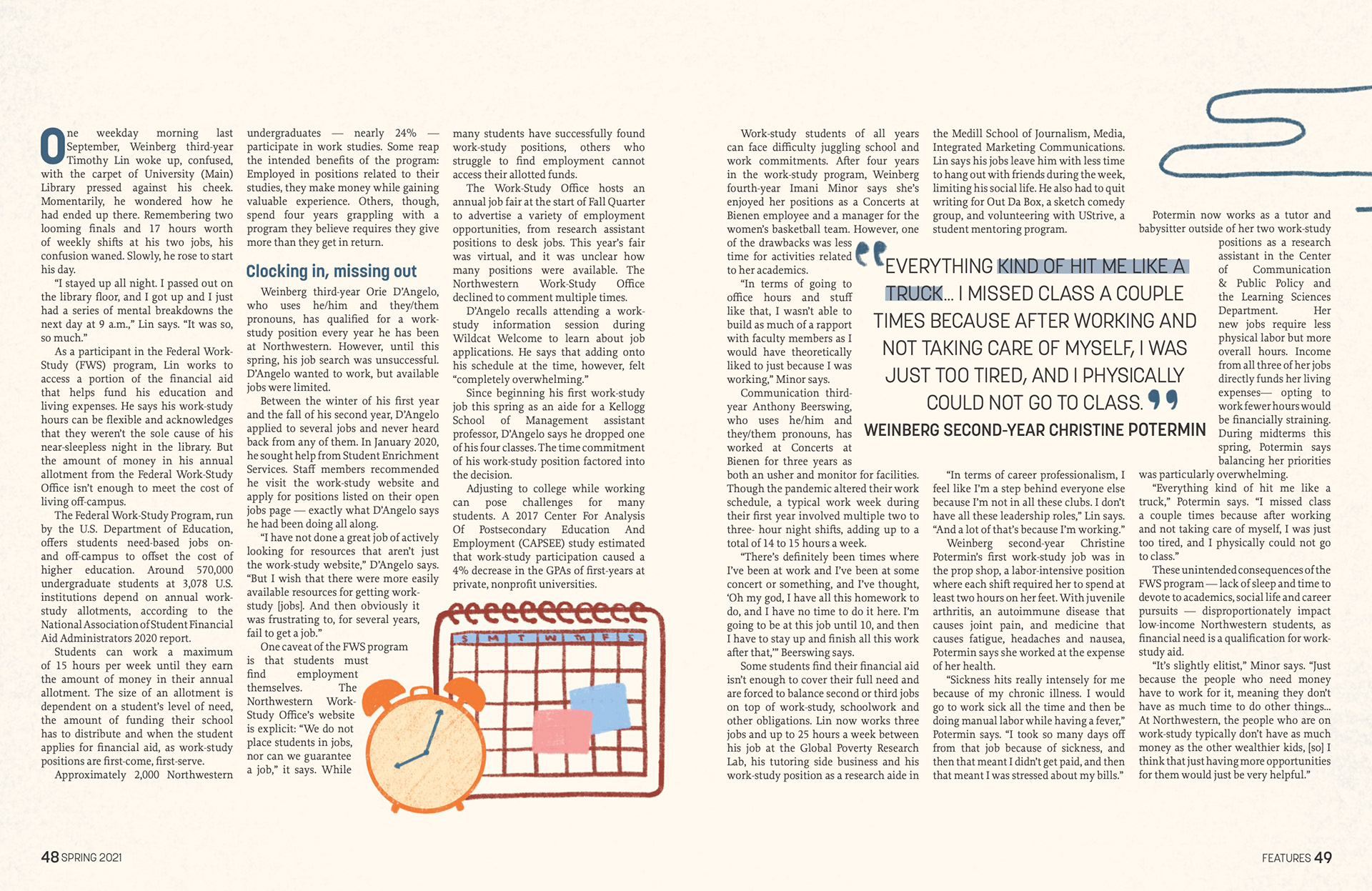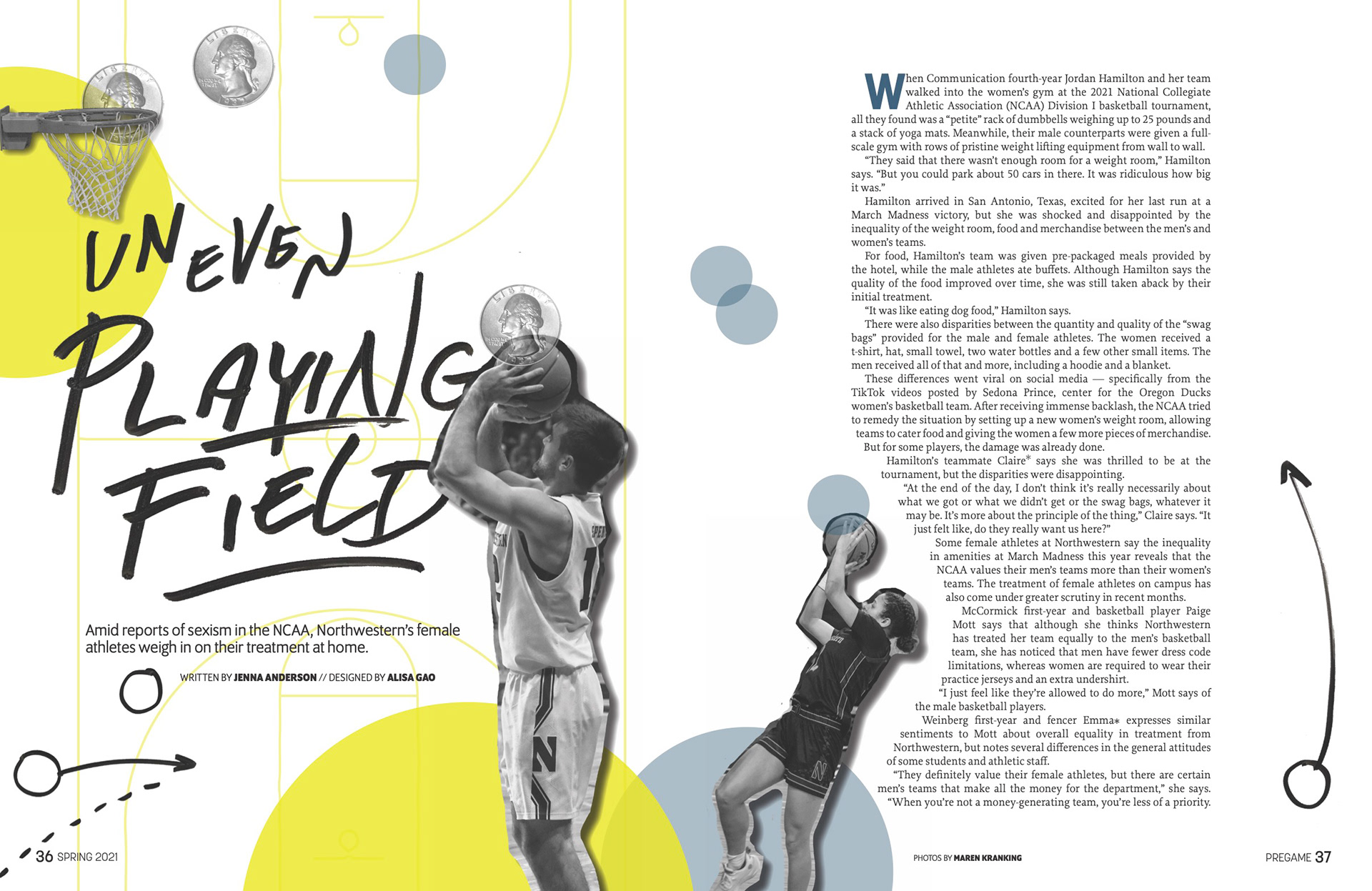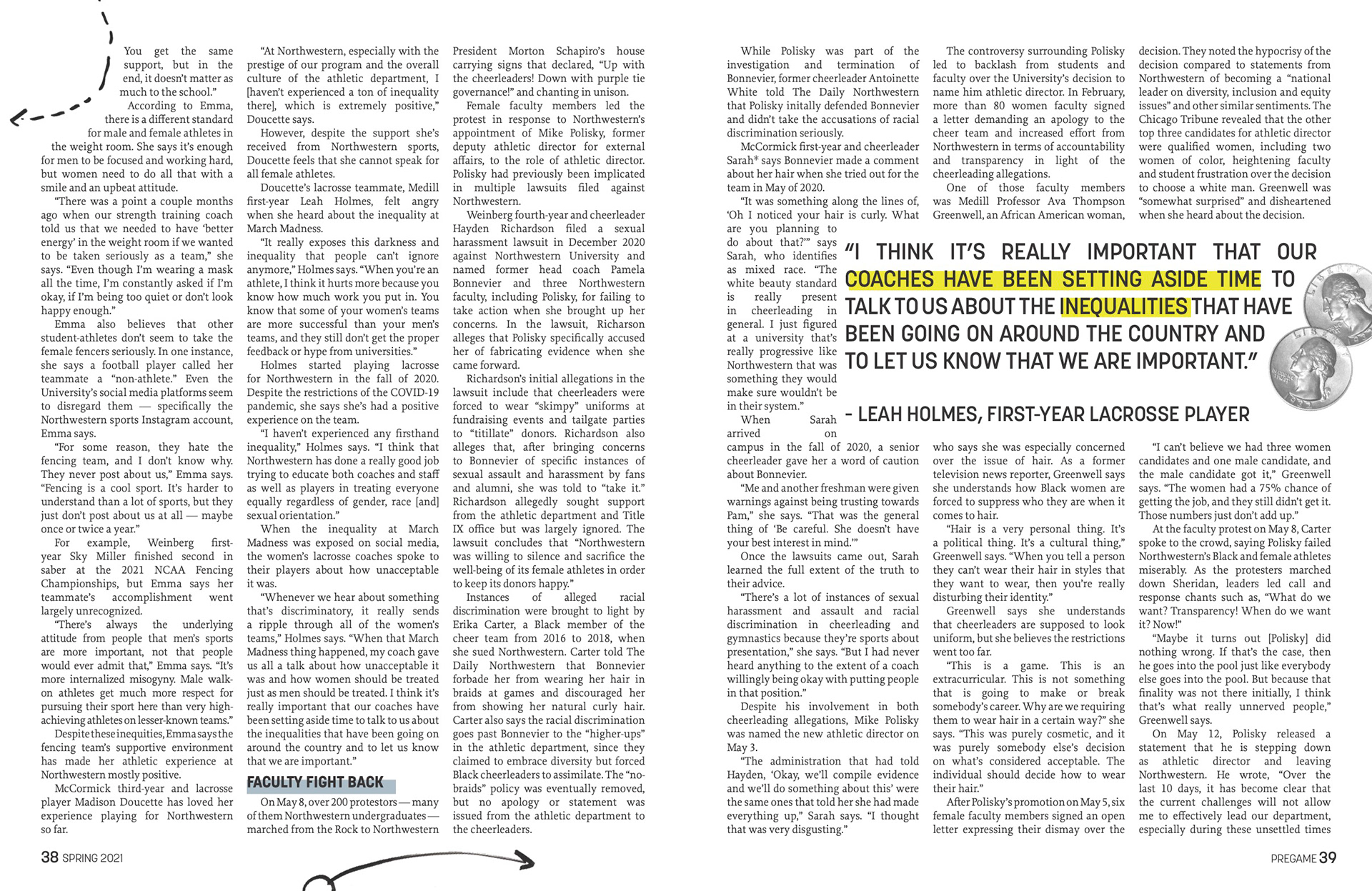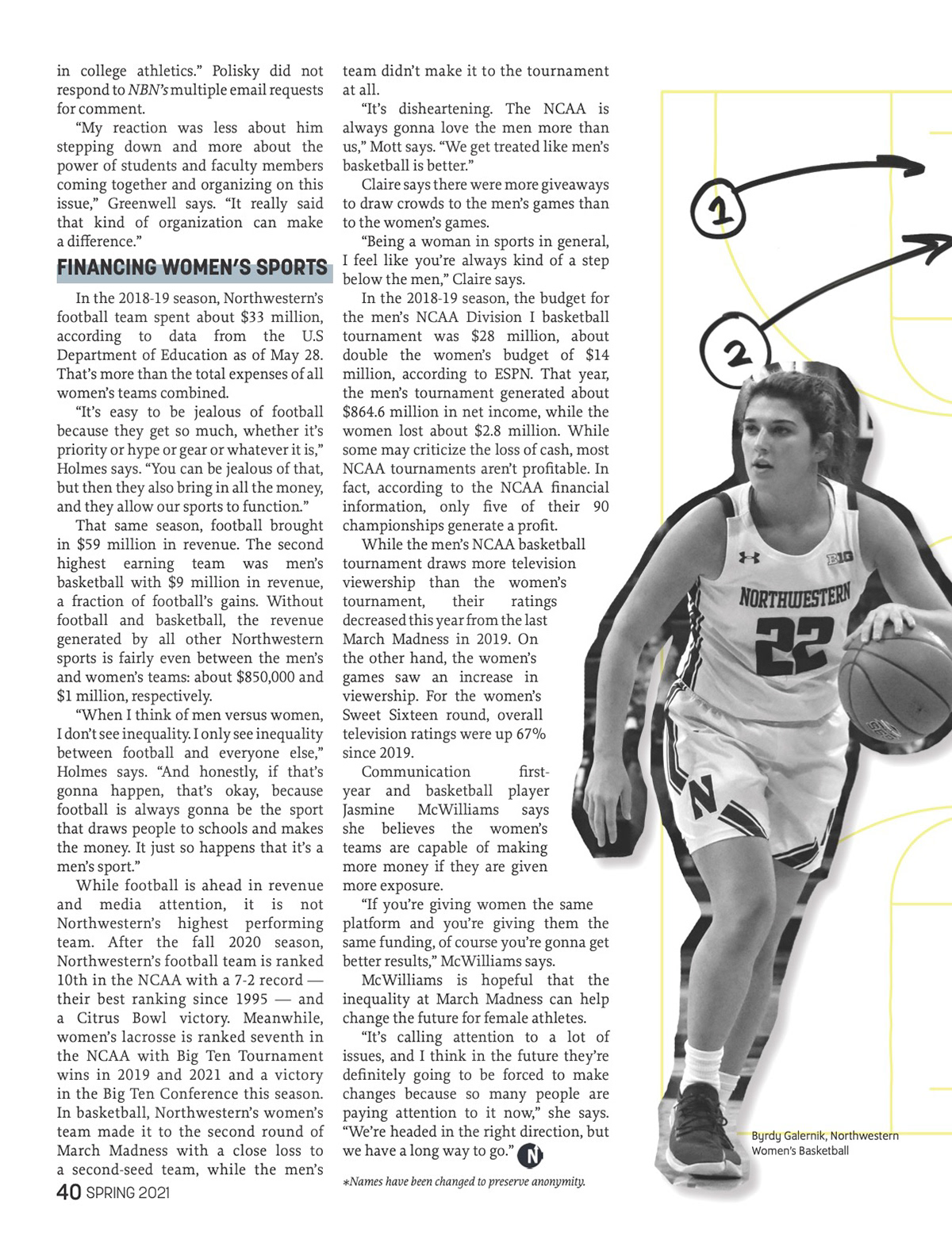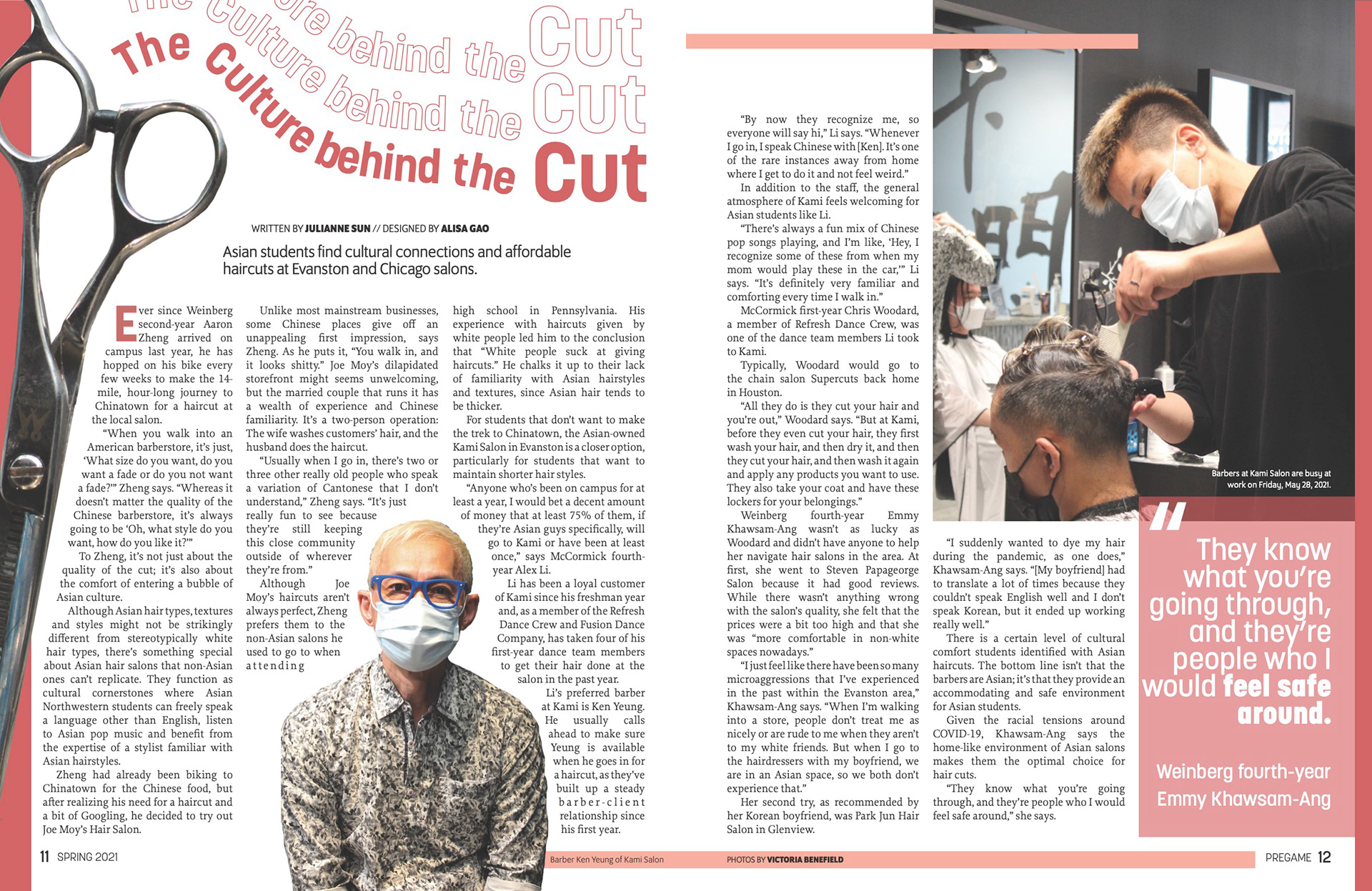 Winter 2021 magazine (January - March 2021)
As with each magazine, stories always vary in subject and tone, and one of my favorite parts of working on design is getting to experiment with visual storytelling. These are the spreads I worked on as Assistant Creative Director.
I originally envisioned the student business story to have three large pictures of the products from each student business, but ended up having less space than anticipated. As a result, I tried to rearrange photos and use blocks of color to create visual interest.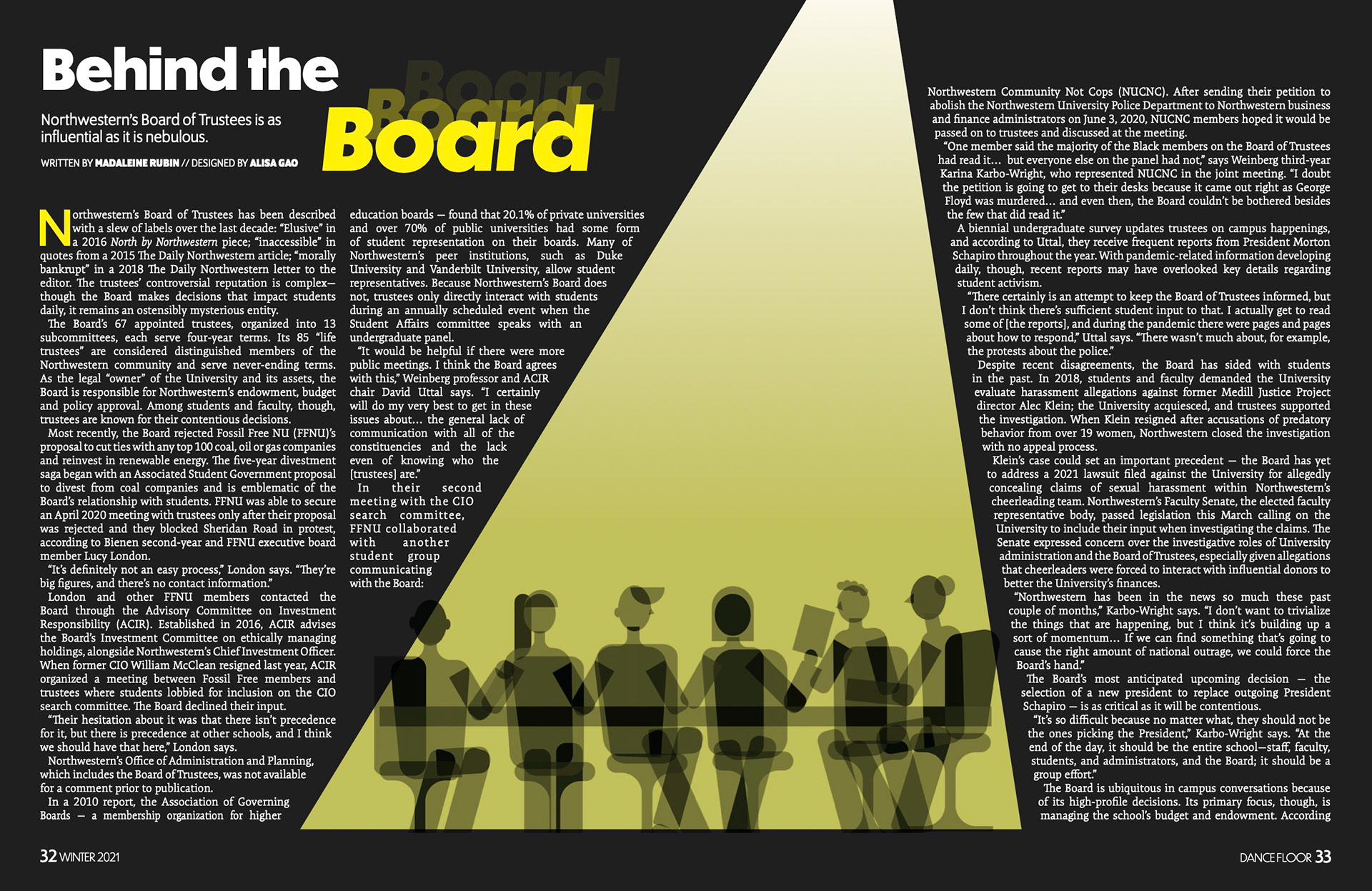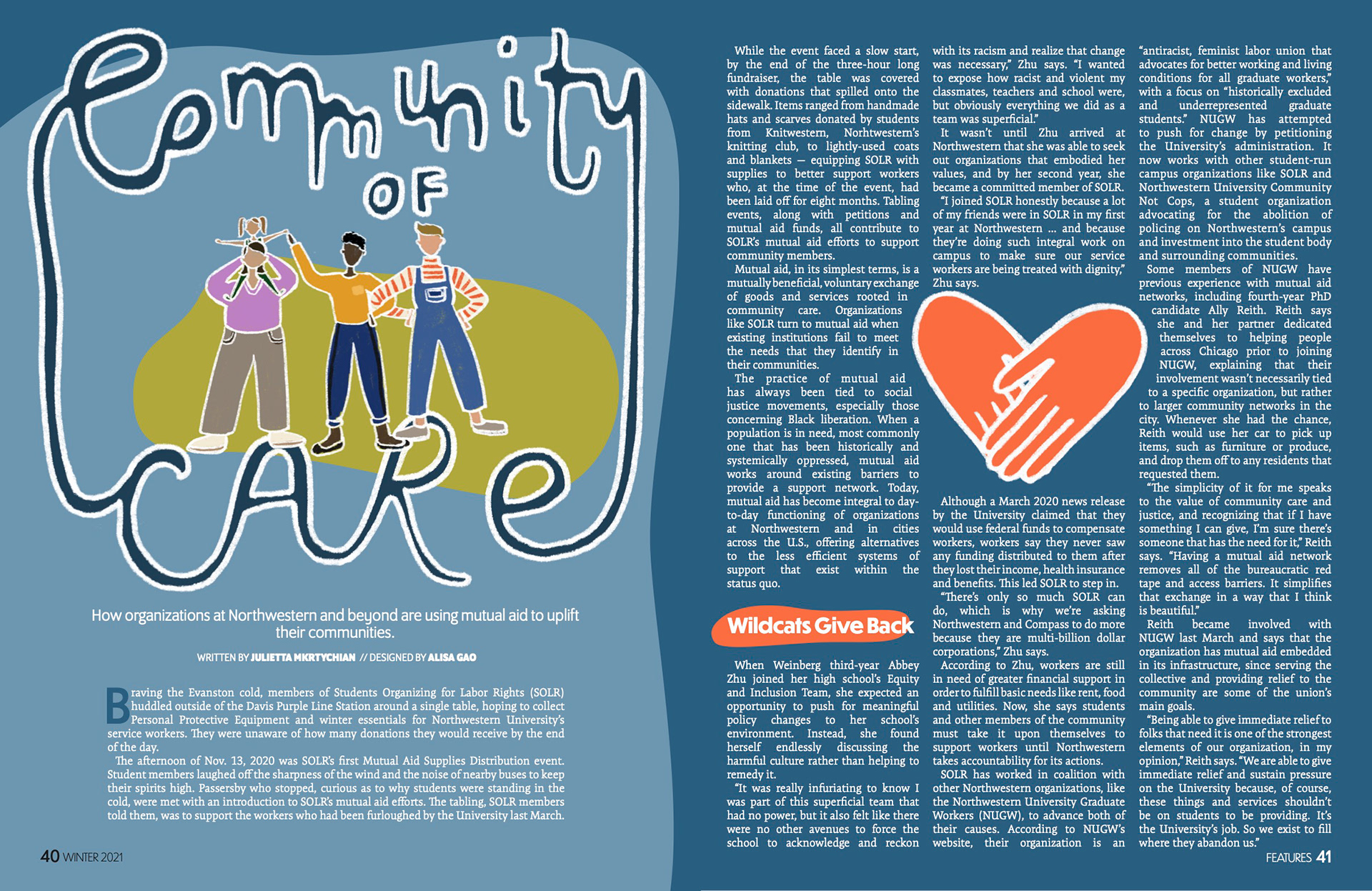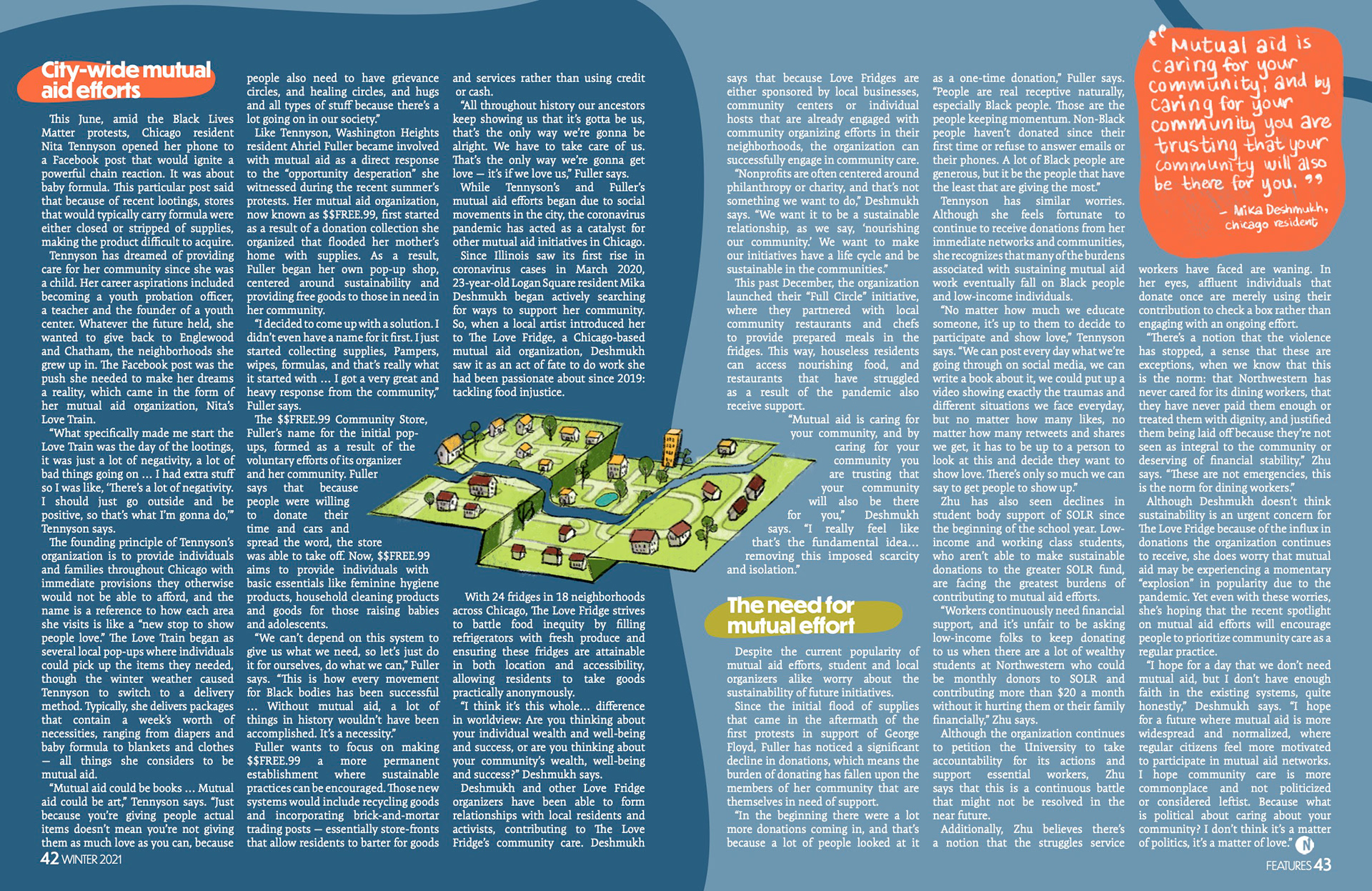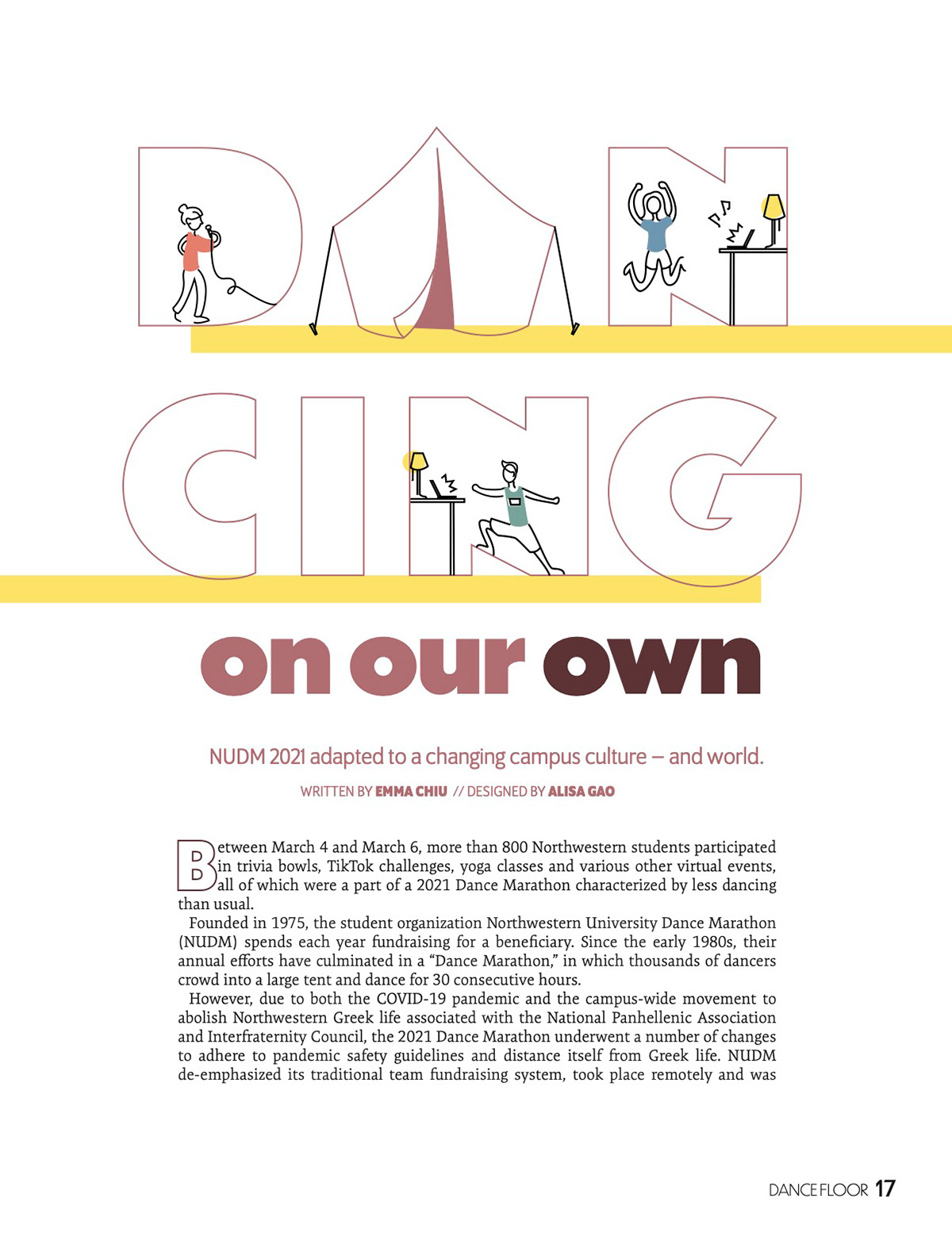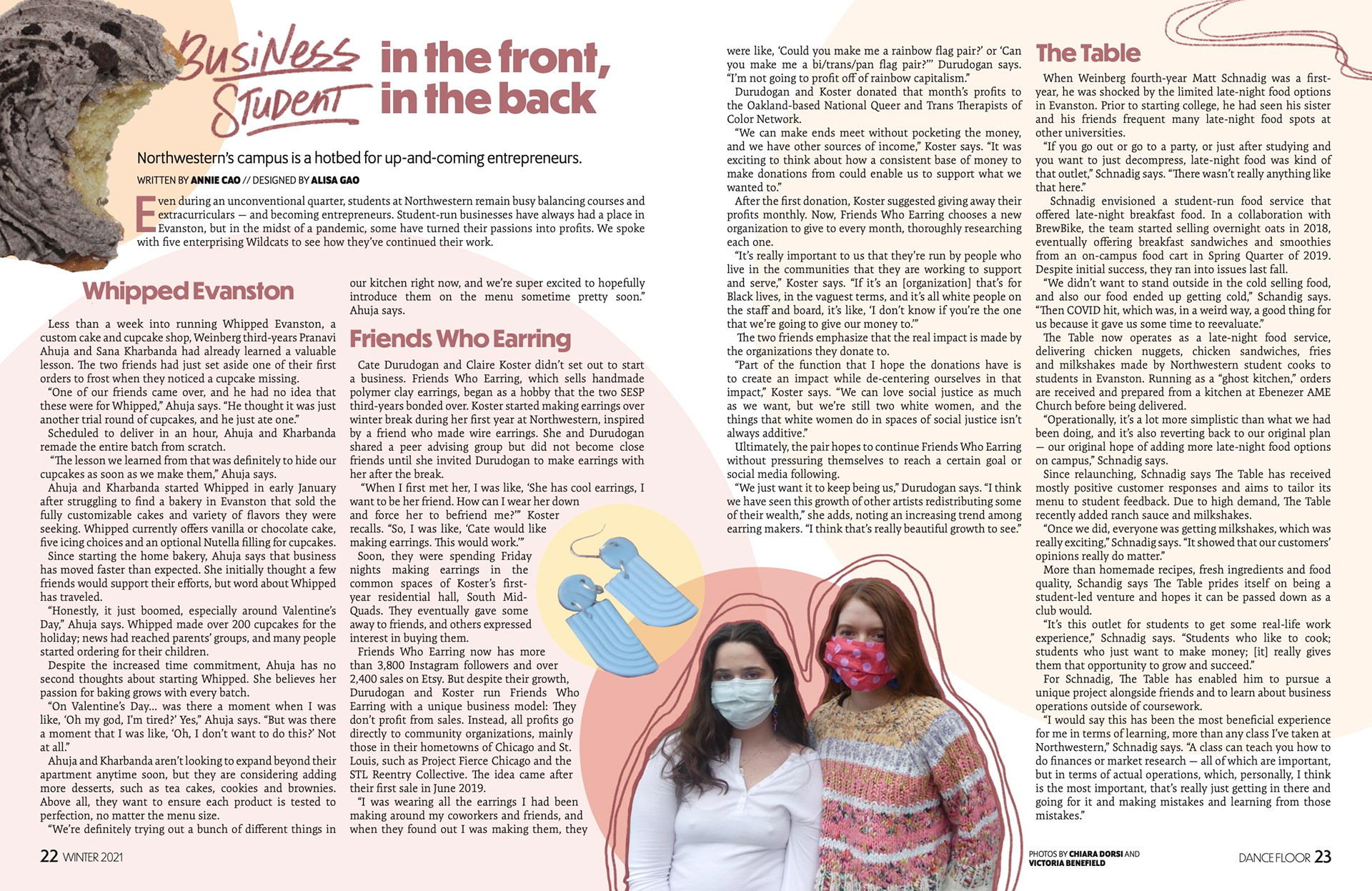 Fall 2020 magazine (September - December 2020)
Up until a week before the final deadlines, the story that was supposed to go here was one on abolition. Therefore, I was notified very late into the process that I had to create a new design completely, and created this concept and the illustrations in two days. Since we were provided no photos for this story, I decided to opt for an abstract, color blocking design to signify the division between Evanston residents and Northwestern students.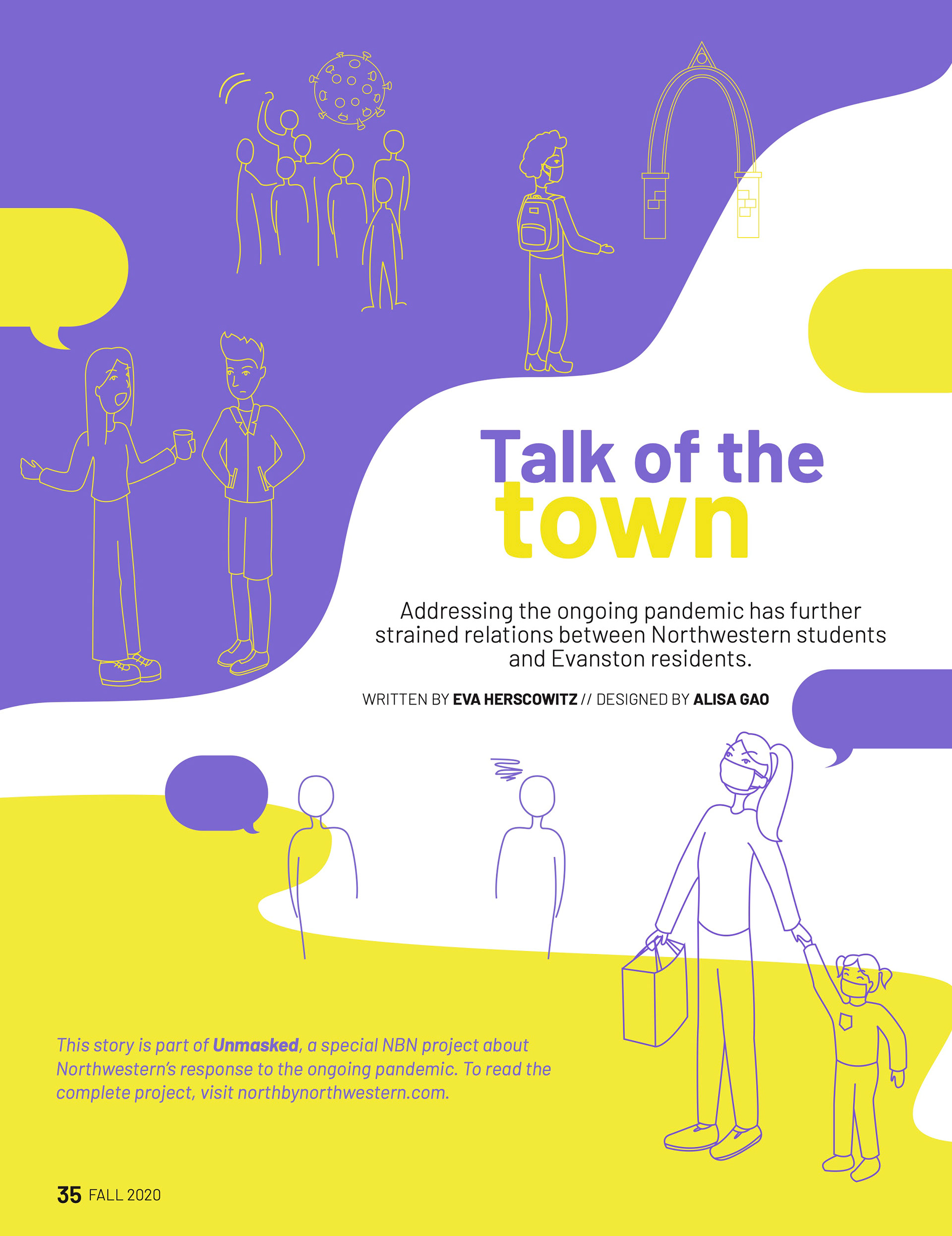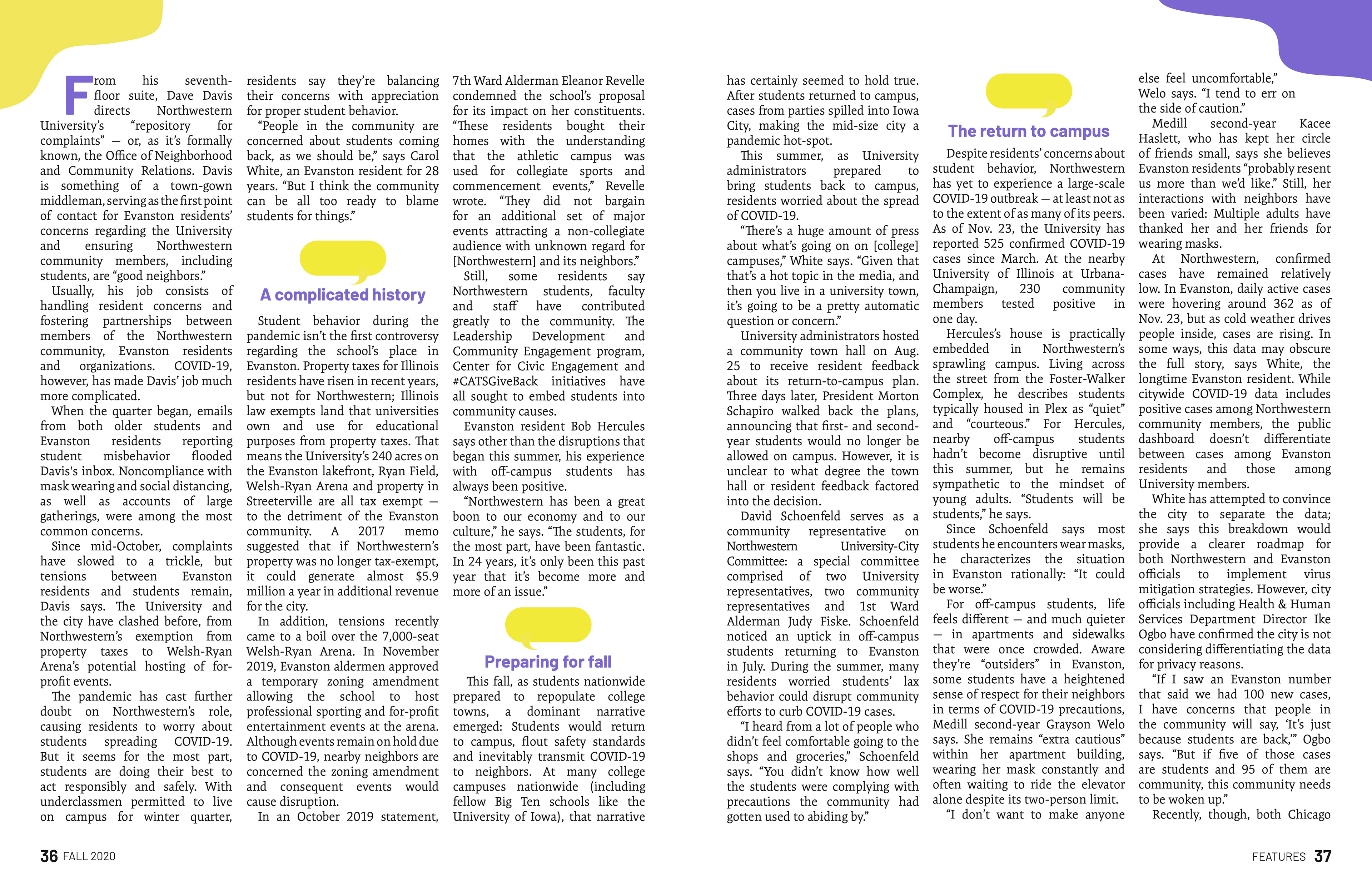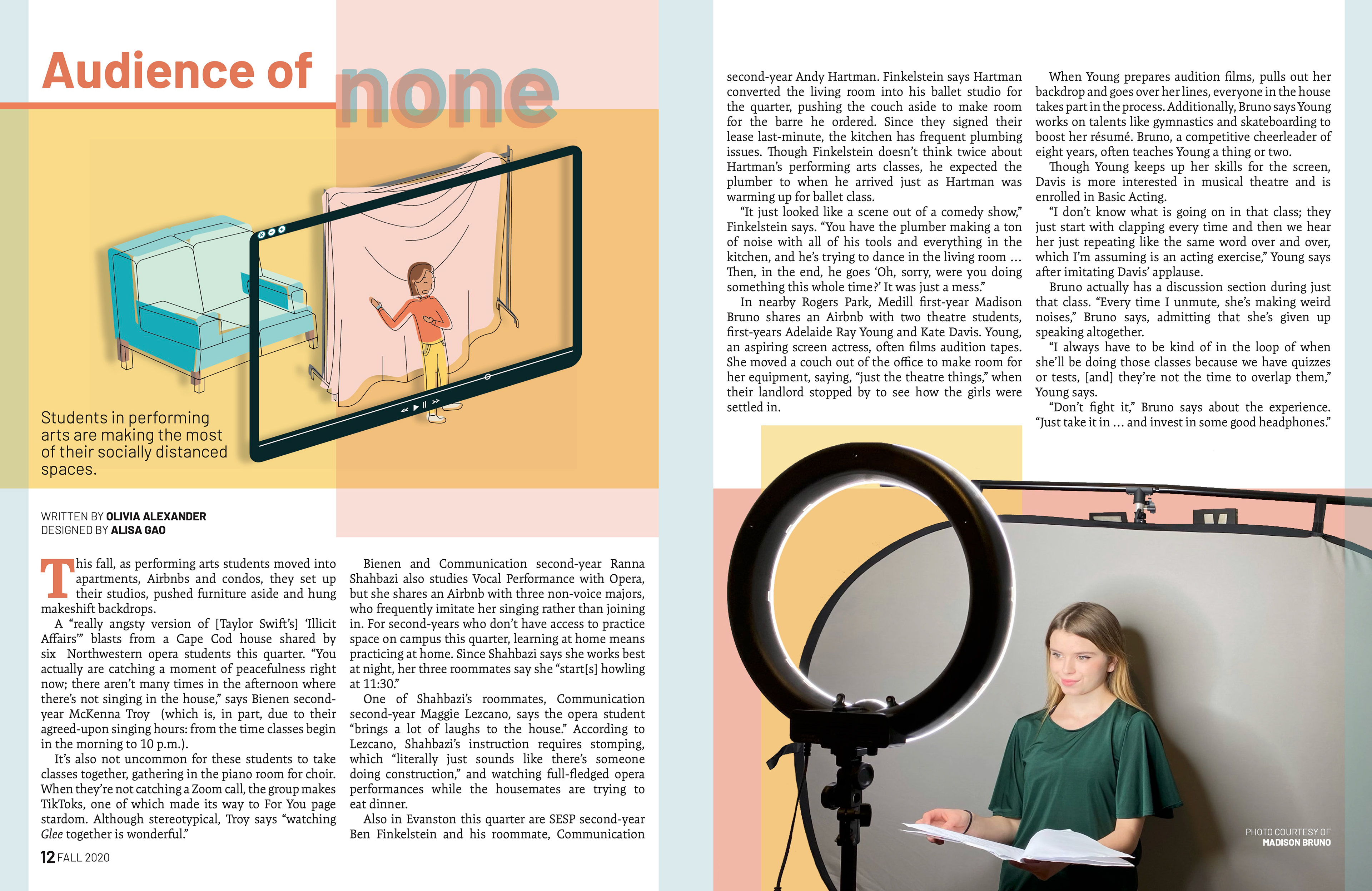 Spring 2020 (March - June 2020)
Because spring quarter was our first entirely remote quarter, it was difficult to obtain photos for the magazine. I decided to create a set of three illustrations for this story instead. All illustrations were done with Procreate and Adobe Illustrator. Picking a color palette was challenging, since I hoped to incorporate colors that were eye-catching but still able to convey the severity of the issue.