September 2020 - January 2021
In the fall of 2020, I was brought onto a website redesign project for BRicK LLC, a woman-owned consulting and collaborative management firm in Evanston that specializes in housing development. I collaborated with the firm's principals to discuss how to refresh the site in a modern way that showcases BRicK's unique brand identity. In addition to helping rewrite and redesign the website's structure, I upgraded the site's web graphics and images.
​​​​​​​
One of the main issues with the website was that it's very ambiguous and unclear, both from a design and content perspective. The descriptions of the firm's services are vague, which would leave clients confused. With no images on the front page, it isn't immediately clear what the firm does, and the colors are dull and not cohesive.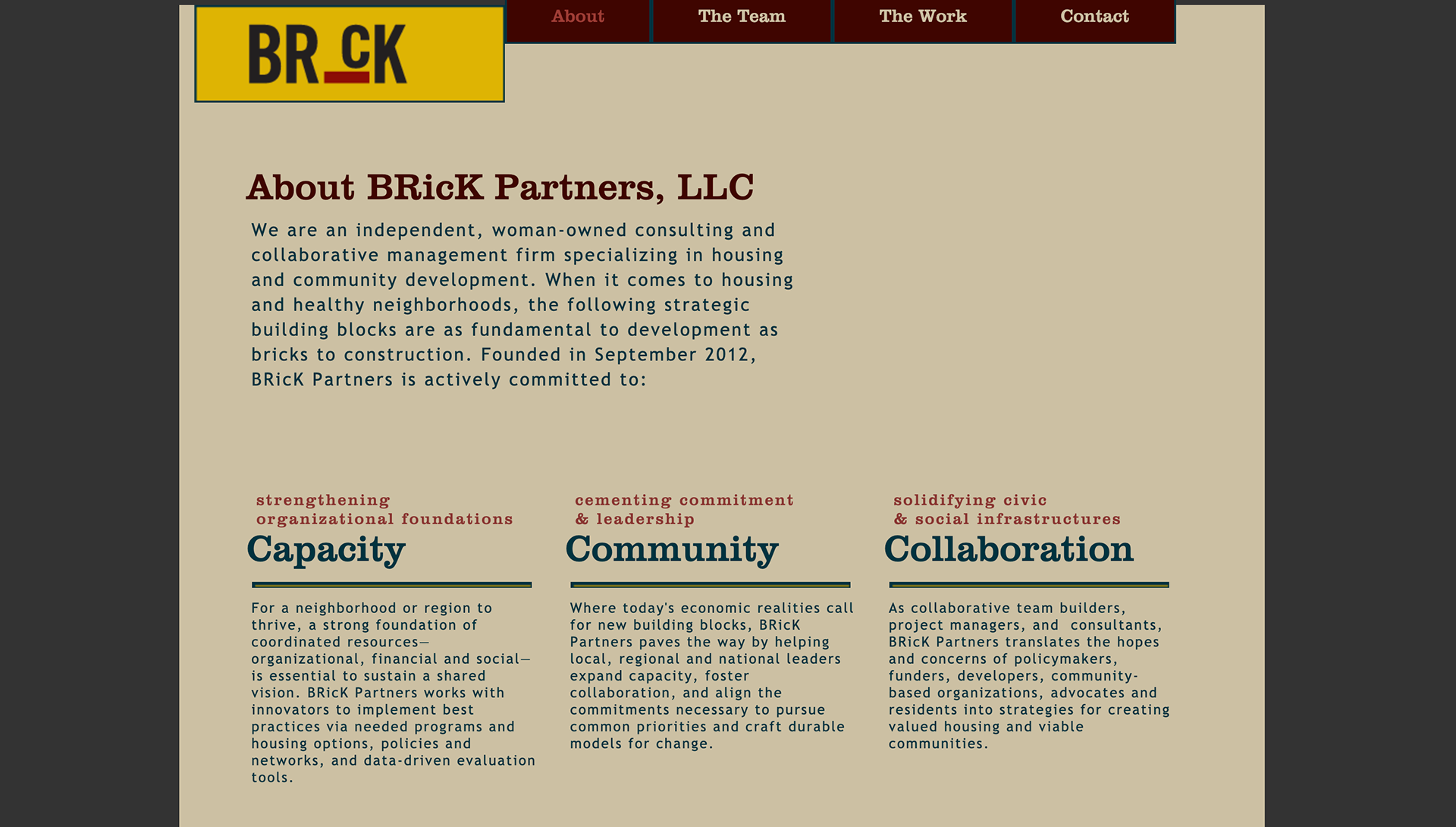 One of the main issues we identified as a group was the lack of images on the site. Specifically, we wanted an eye-catching cover image for the home page that would hopefully convey what kind of work BRicK does. Inspired by the trend of flat, digital illustrations, I wanted to create something that showcased people at the center of the work.
I developed a concept for a cover illustration revolving around
collaboration, community development, and strategic management.
The initial idea was to have the four BRicK team members around a conference table, but later changed the table to a map. On the map, there would be a 3d layout of a small community to better illustrate the housing-related work that BRicK does.
Sketches went through several rounds of feedback.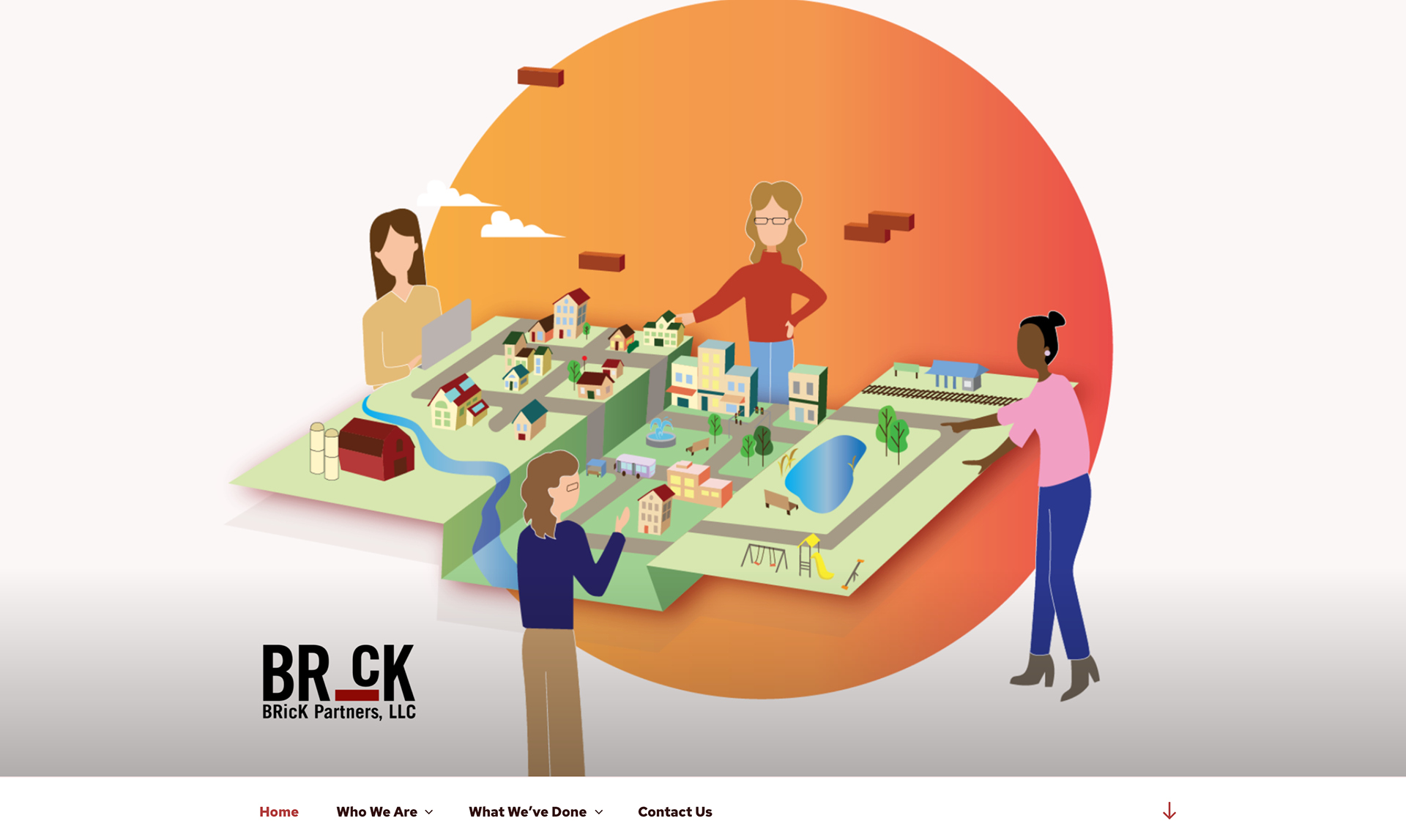 Website body restructuring
When looking at the old website, I also realized some issues with the general structure and the "Team" section. With the Team section, each team member's bio felt too long and the photos did not feel cohesive either. The difference in resolution and size of the photos also threw me off. Although the team couldn't get their photos taken together due to the pandemic, I created edits of each headshot in a set style that I thought fit with the theme of the rest of the site. I also worked with Google Fonts to select a new set of fonts to be used throughout.