September 2020 - January 2021
Branding & Website Identity
Founded in September 2012, BRicK is an independent, women-owned consulting and collaborative management firm specializing in housing and community development. The firm's work focuses on creating replicable, scalable and sustainable regional strategies.  
I was brought on during the fall of 2020 to give their website a visual refresh.
BRicK Partners prides itself on being a collaborative, woman-owned firm. Additionally, the firm's principals wanted to emphasize the fact that much of BRicK's work supports mixed-income communities.
The old website, pictured here, lacked both imagery and brevity.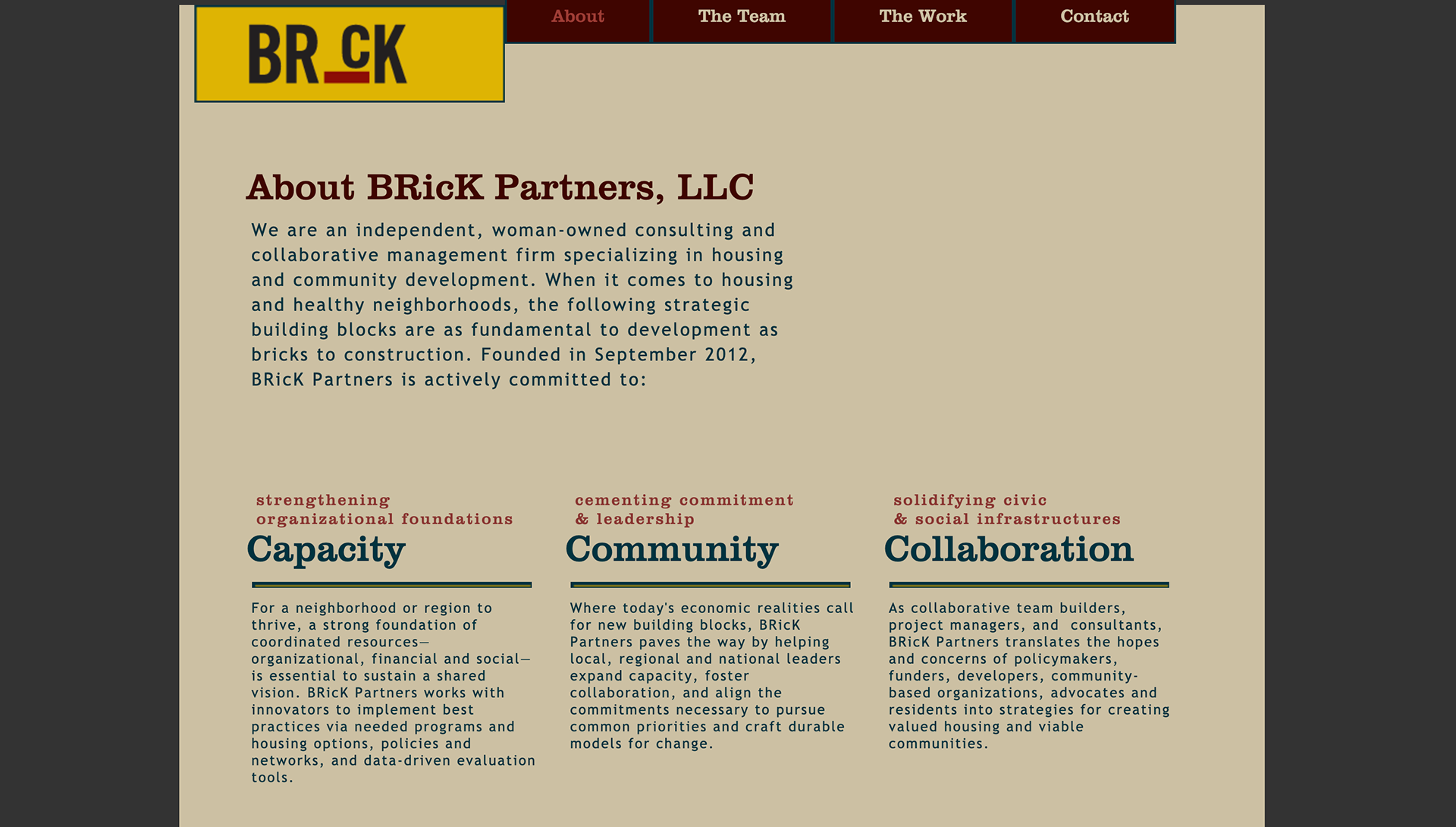 The Rebranding
Combining the ideas of collaboration and community development, I created a mood board and style guide for the new website.
My goal was to create a professional but light and optimistic tone with the new color palette and typography.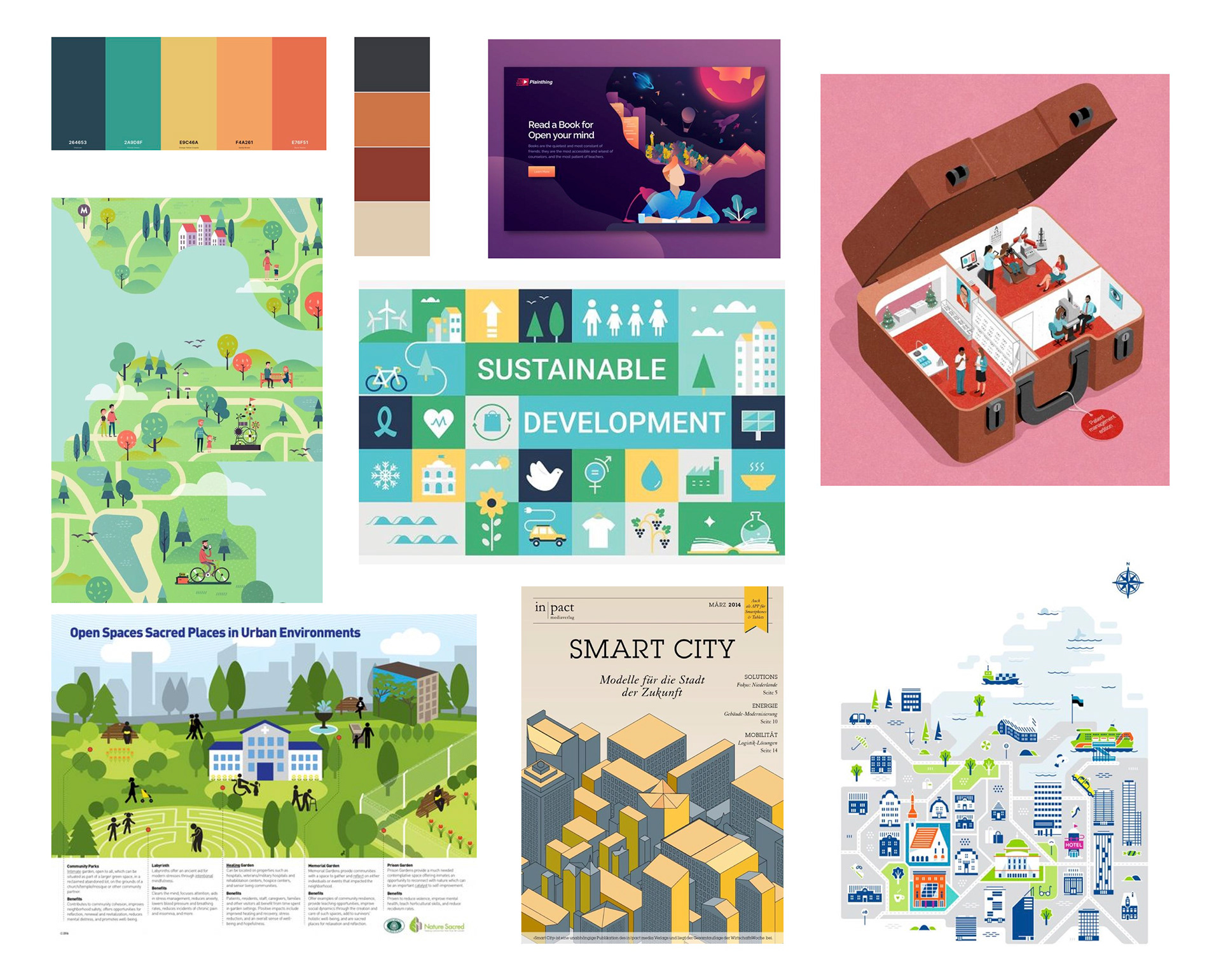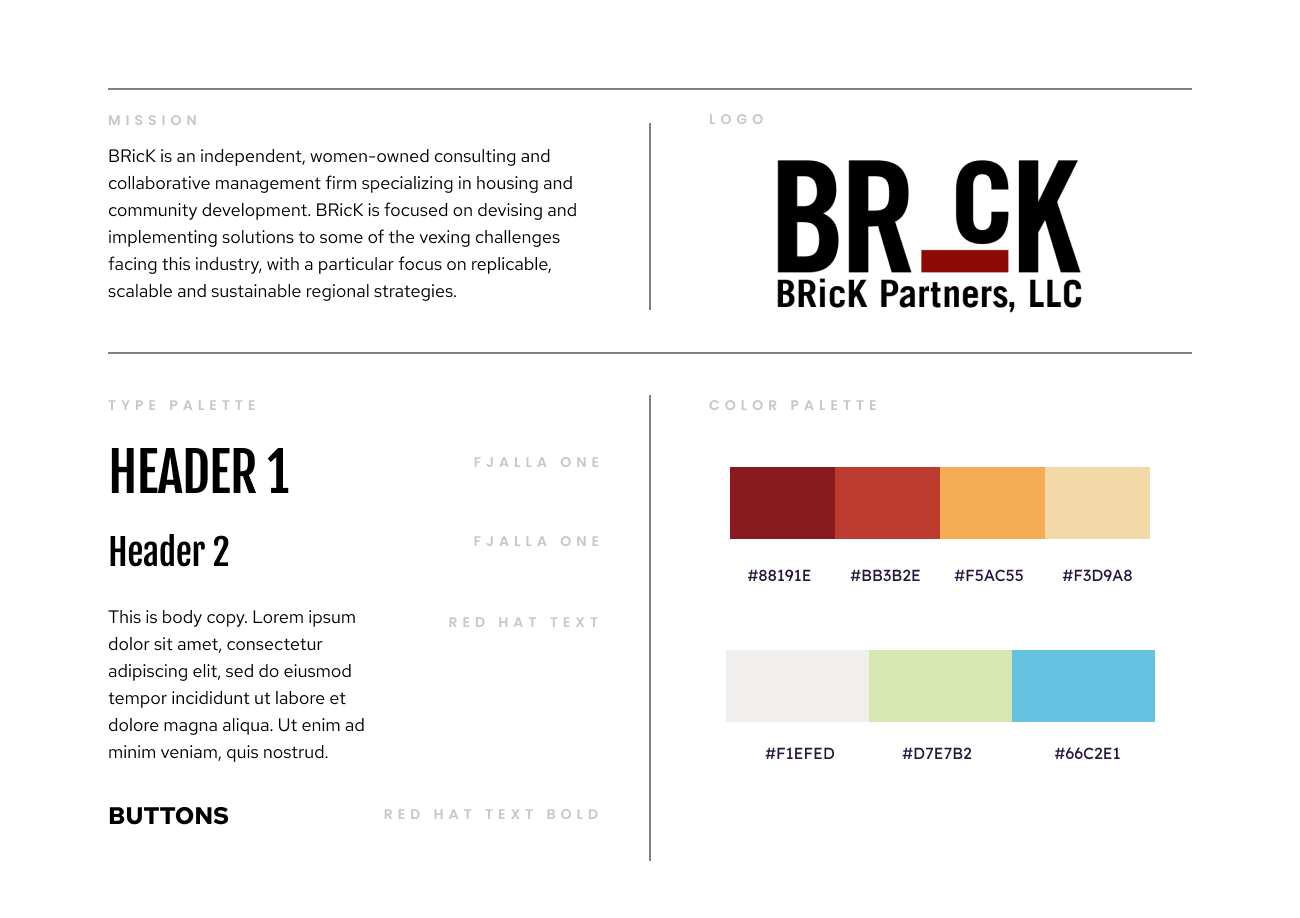 Landing page
To solve the problem of no imagery on the website, I created an illustrated landing page showcasing BRicK's four main team members collaborating on a project. The process: