Summer graphic design internship
Chicago Agent magazine is the leading voice for the residential real estate community in Chicagoland. The website and bi-weekly print magazine feature stories and local news using the latest data, and brings together the metro area's top real estate professionals.
As a graphic design intern, I formatted and styled lots of copy each week. Chicago Agent conducts online surveys among their audience on different relevant issues. I presented the survey data in infographics, and chose color palettes that I thought were clear and effective. Surveys reached 1000+ site readers.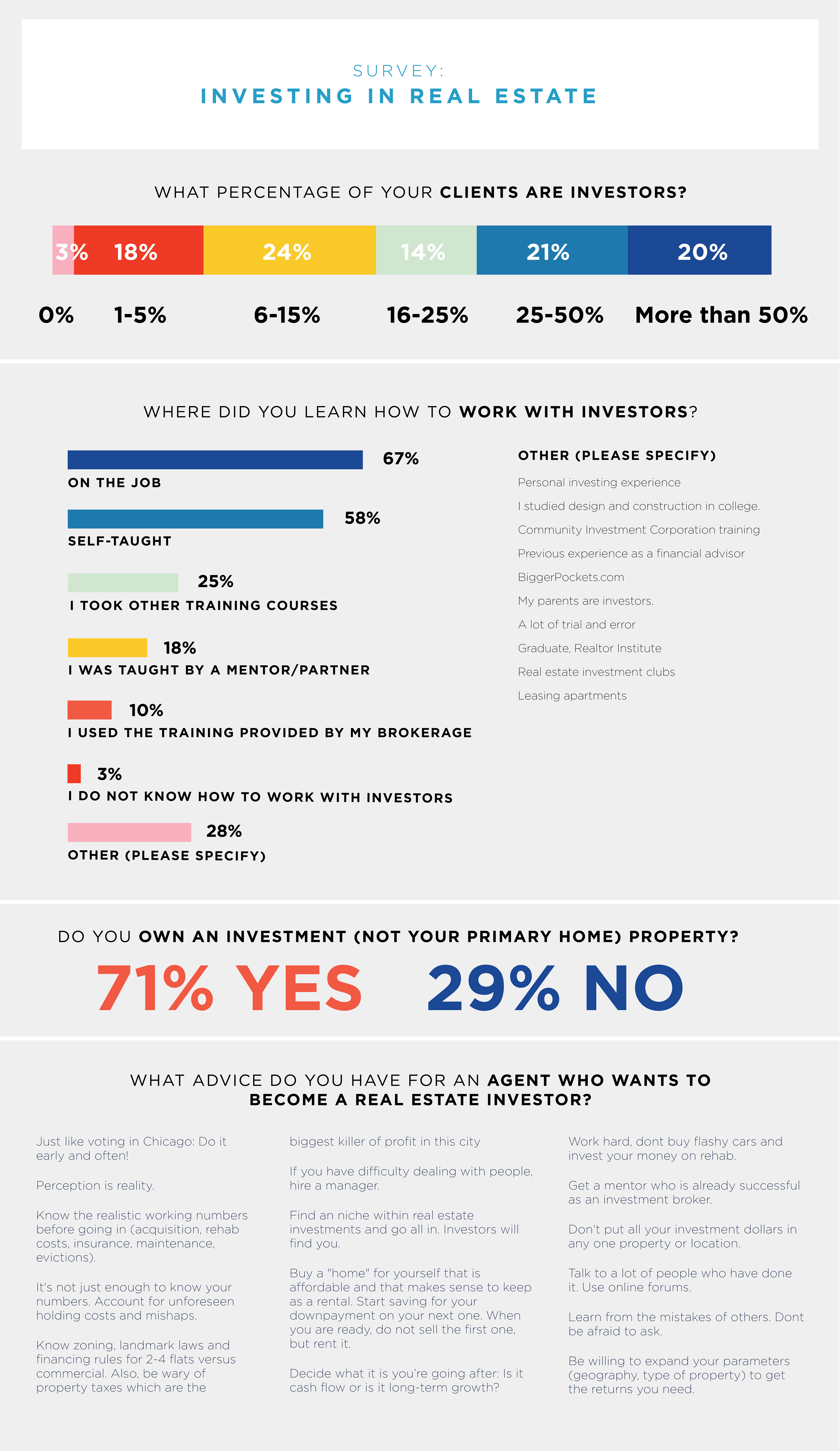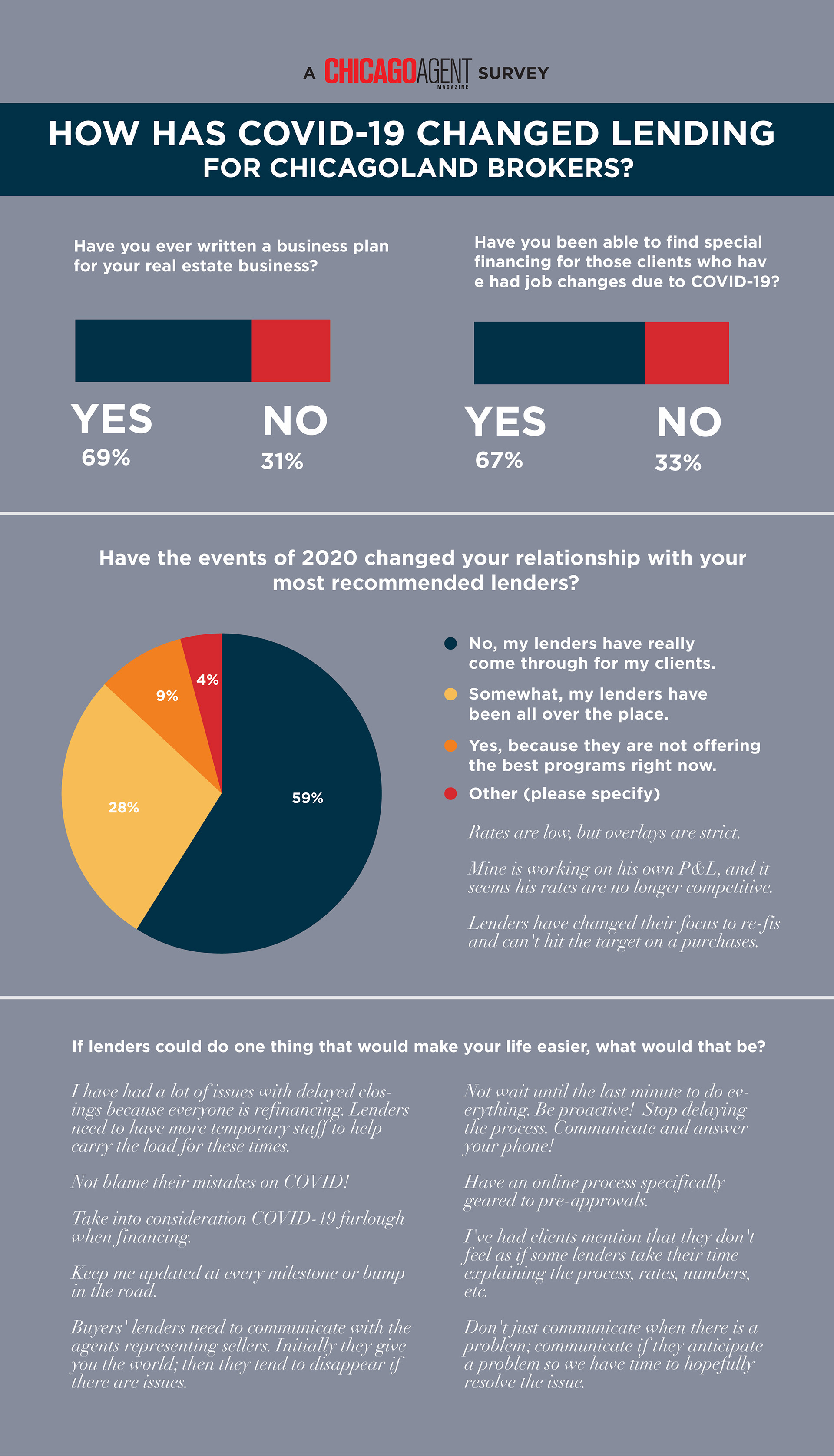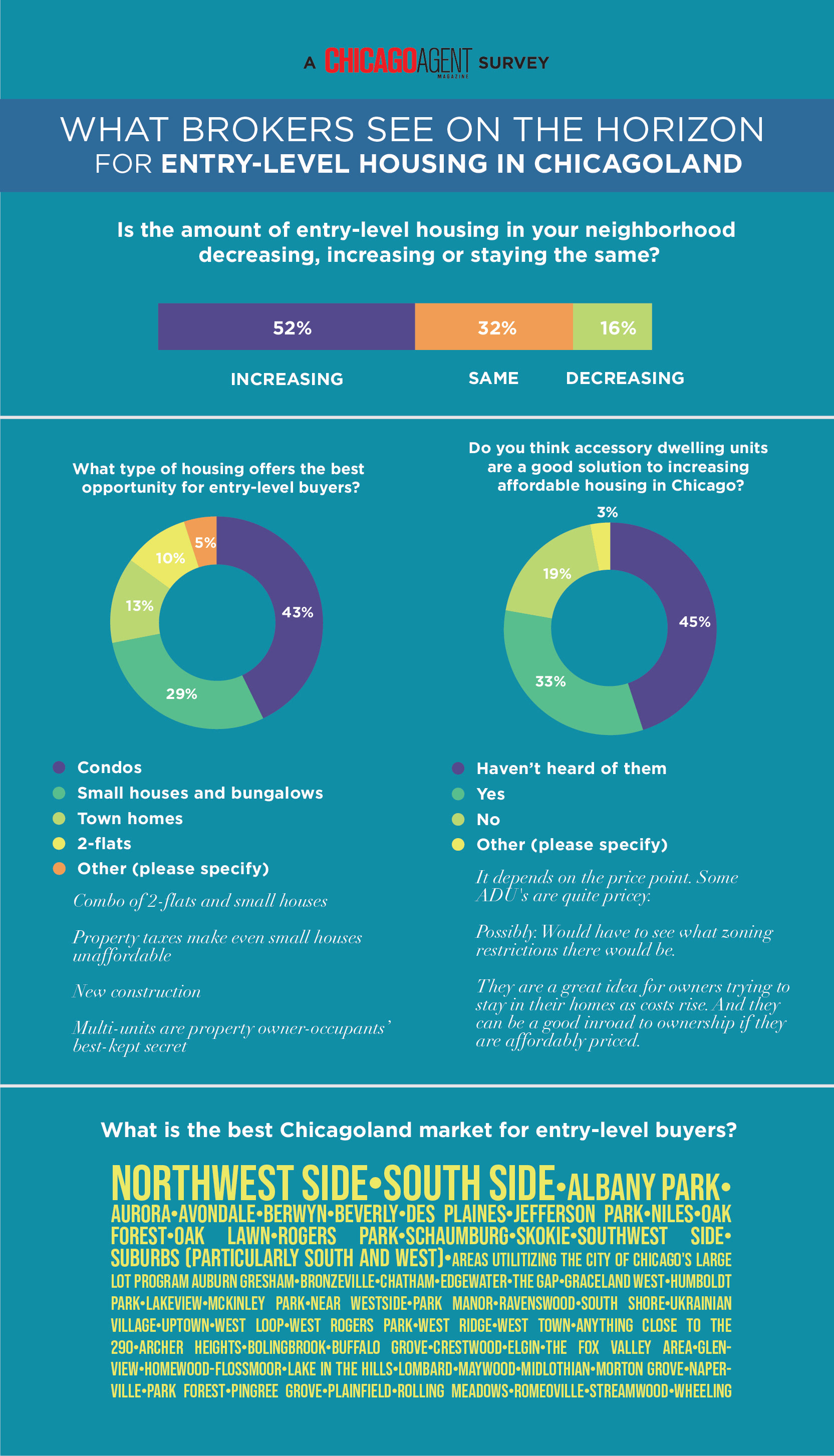 In addition to working with infographics, I designed informational posts for LinkedIn, Facebook, and Instagram. The copy that editors sent me often lacked photos or images, so my goal was to make these text posts as engaging and eye-catching as possible.