Founded in September 2012, BRicK is an independent, women-owned consulting and collaborative management firm specializing in housing and community development. The firm's work focuses on creating replicable, scalable and sustainable regional strategies.  
I was brought on to give their website a visual refresh, while another team member worked on rewriting the site's copy. The project lasted from September 2020 to January 2021.
BRicK Partners prides itself on being a collaborative, woman-owned firm. Additionally, the firm's principals wanted to emphasize their work in developing strategies for mixed-income communities.
The old site lacks a clear visual identity and hierarchy. Main problems with the design included:

• Inconsistent typography throughout the site

• Inconsistent color scheme that doesn't communicate the forward-thinking nature of the firm

• Lack of clear and updated photos/visuals that show what the firm does

The Rebranding
Combining the ideas of collaboration and community development, I created a mood board and style guide for the new website. The goal was to create a clean, professional, modern, and optimistic look and feel for the site through new colors and typography.

Because much of BRicK's work revolves around research and strategy, there weren't many photos that could really illustrate the core of their mission. With abstract concepts, I decided that an illustration on the site's landing page would work better to create an engaging first impression.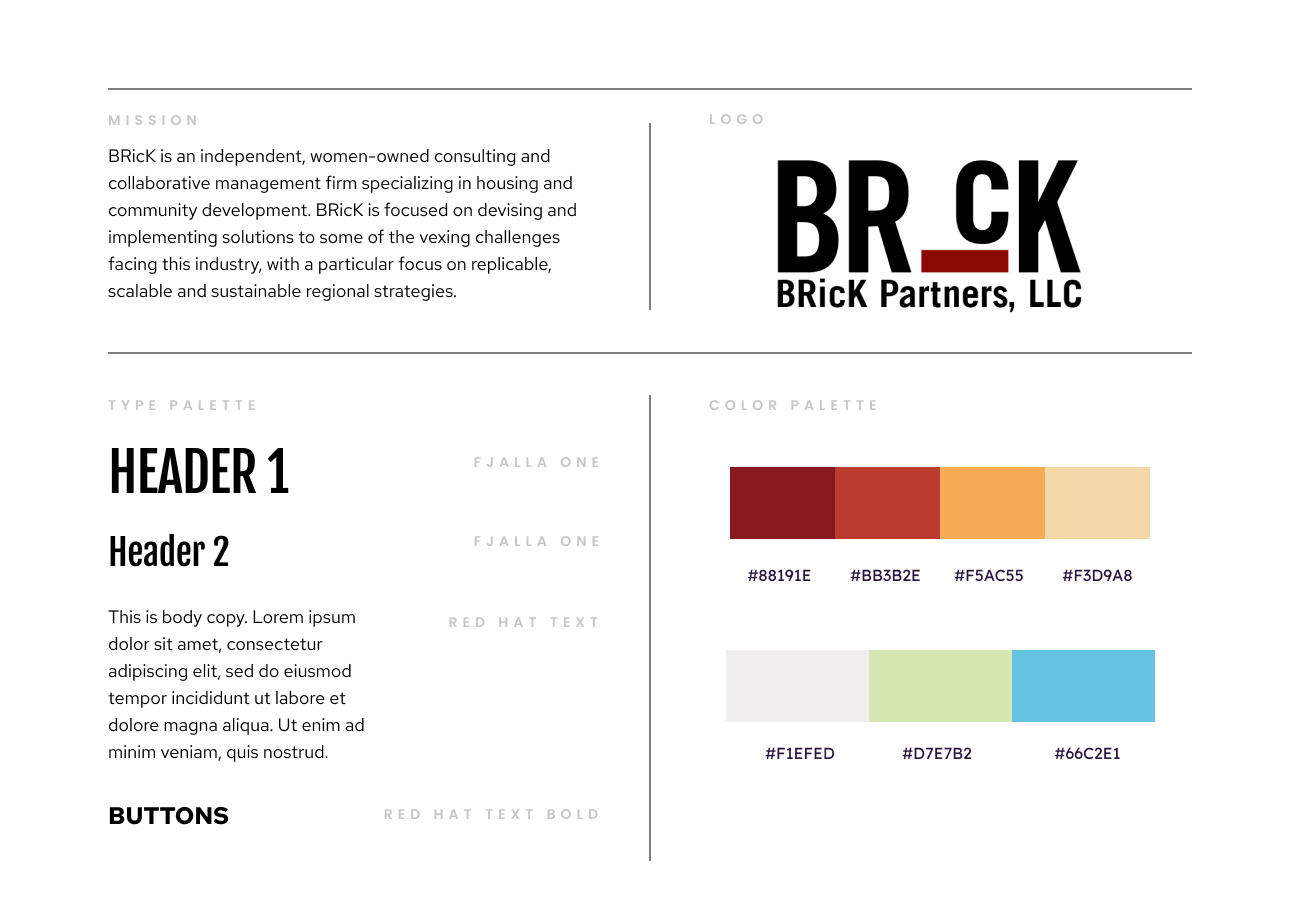 Landing page illustration