Bethesda Magazine

is a print publication for residents of the metropolitan D.C. area. With an audience of 67,000+ readers per issue, the magazine covers topics ranging from restaurants, real estate, home decor, community issues, arts, and people.
As a design intern, I was assigned a few stories per issue to create print layouts for. I used Adobe InDesign and Photoshop for my designs, and also corresponded with photographers and local venues to gather photographs to place.
This feature focused on the impact of smart technology in modern homes. To pair with the sleek photos, I wanted to experiment with a minimalist design in this layout.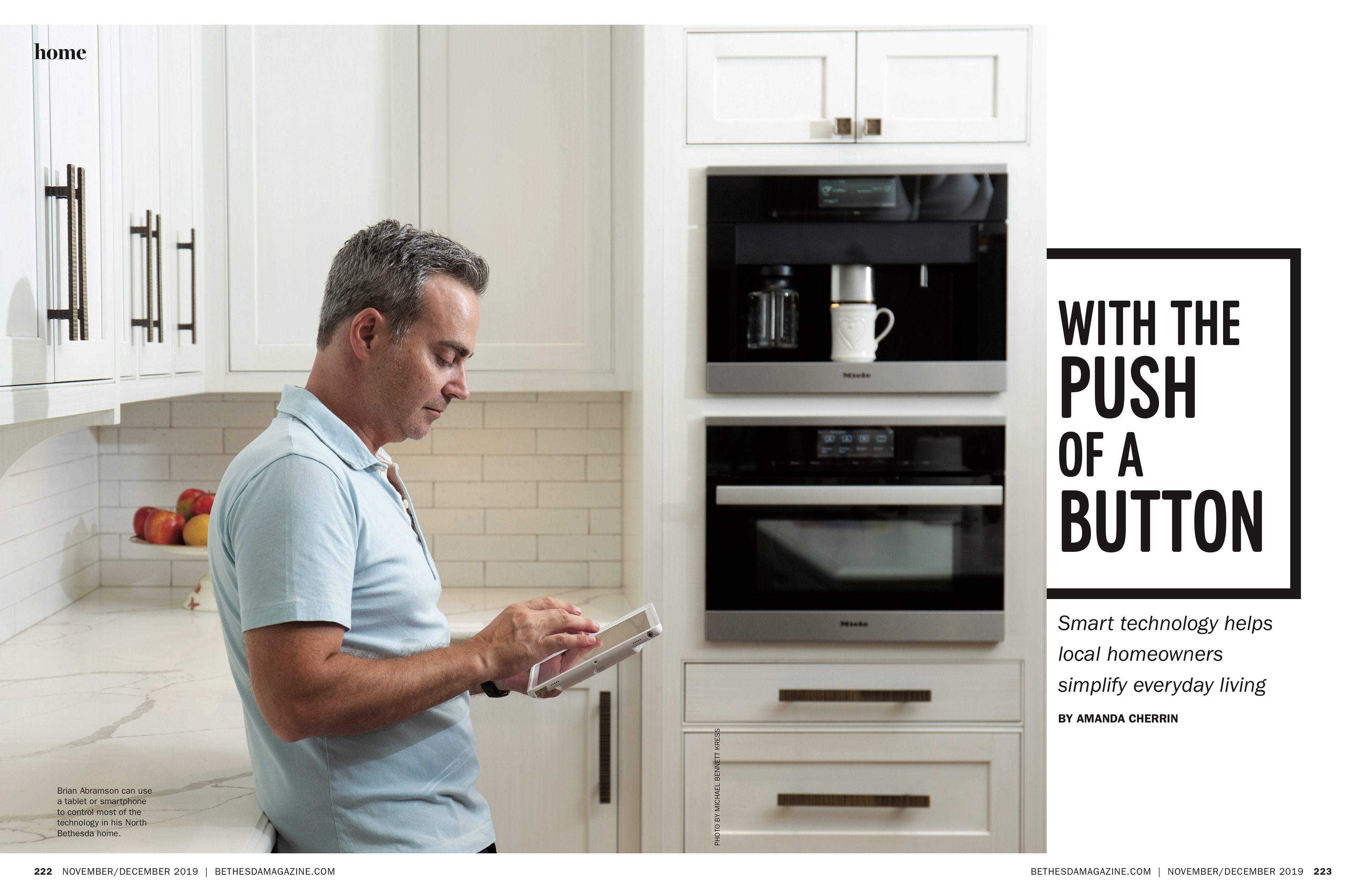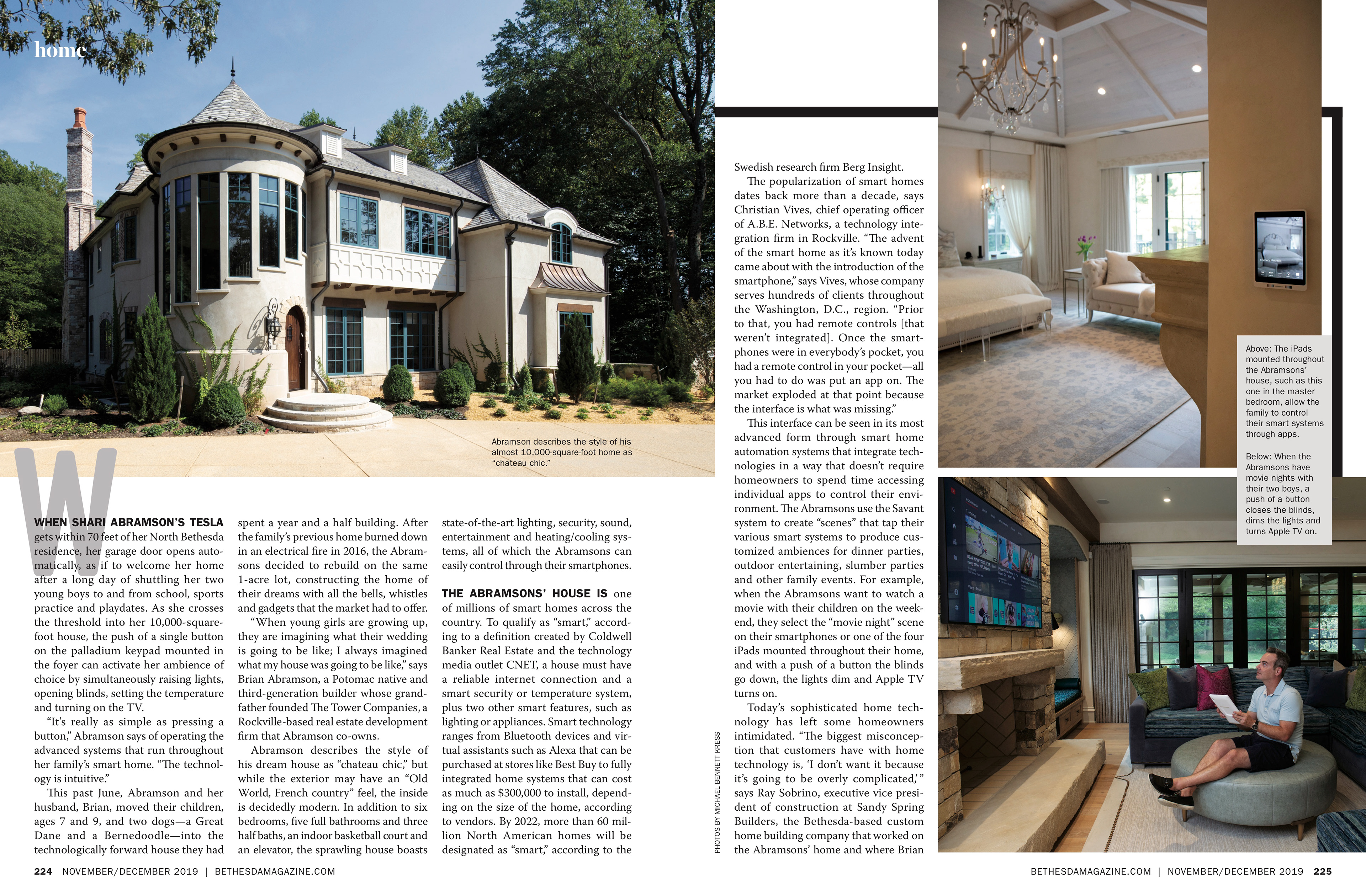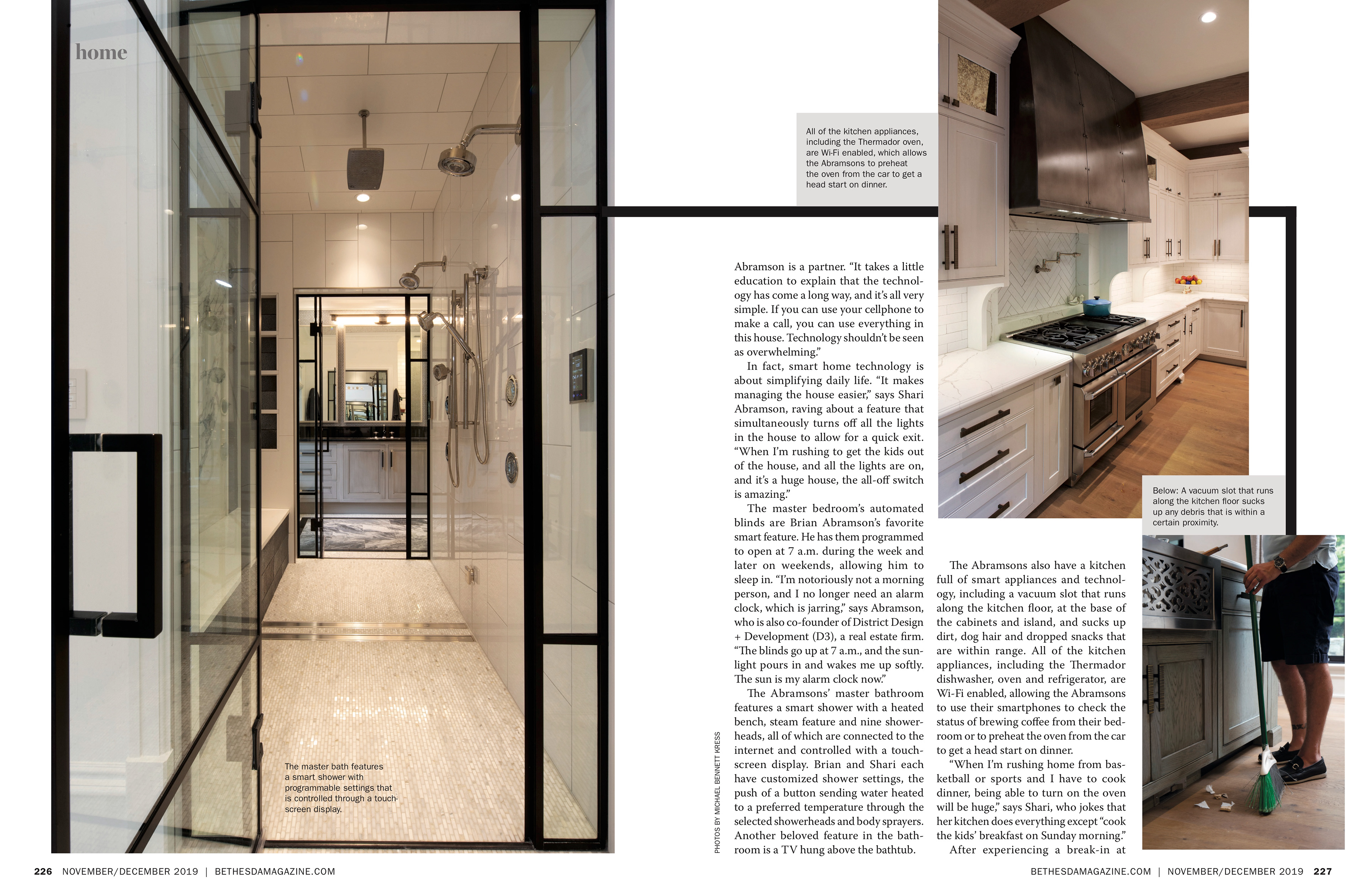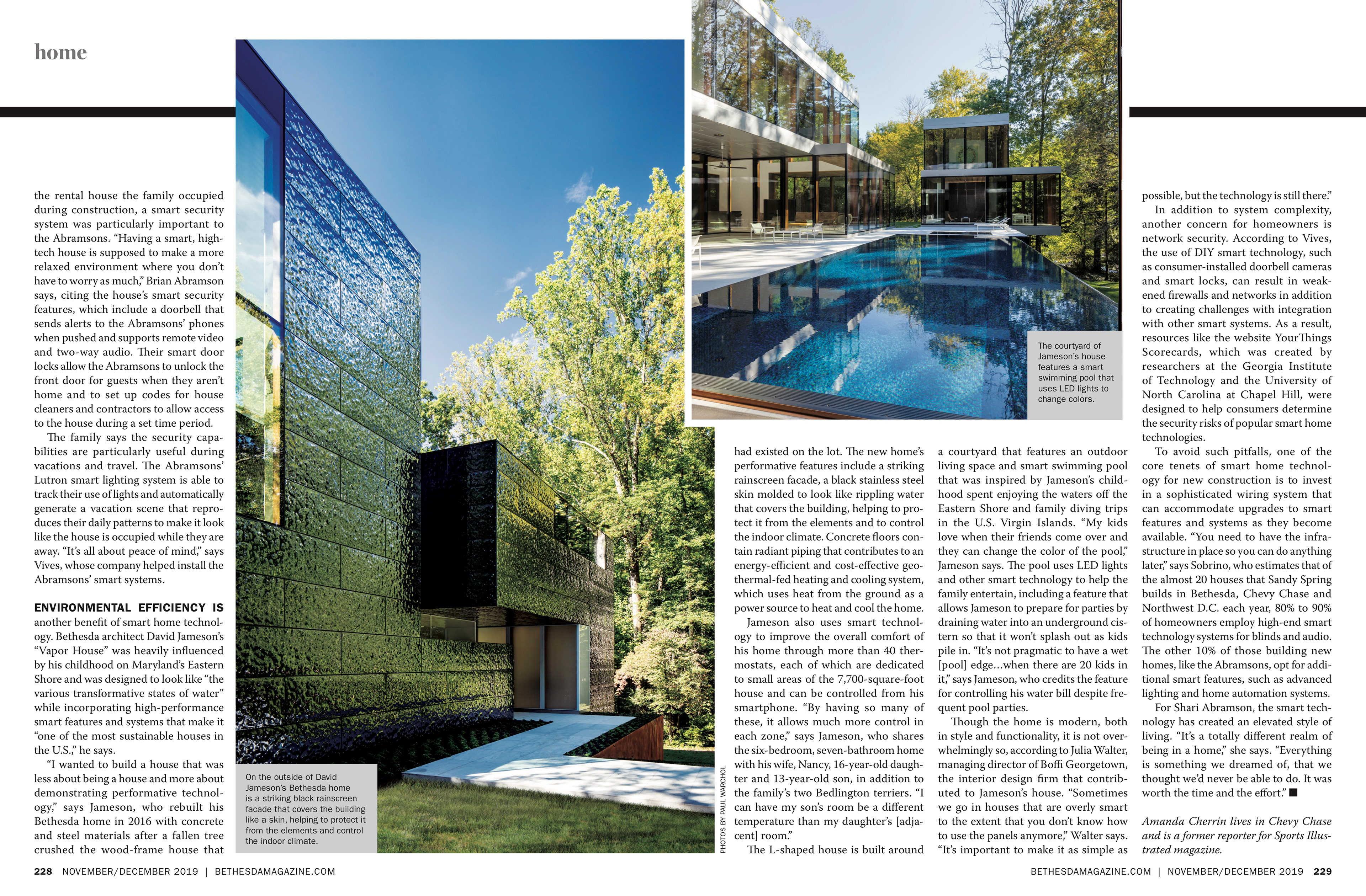 Vintage shopping feature:
Since the piece focused on antique shopping, I made sure to incorporate a more retro color palette and shape combination. Inspired by all the detailed photos that were sent to us as well as designs I saw on Pinterest, I decided to create a photo collage to pair with the statement title.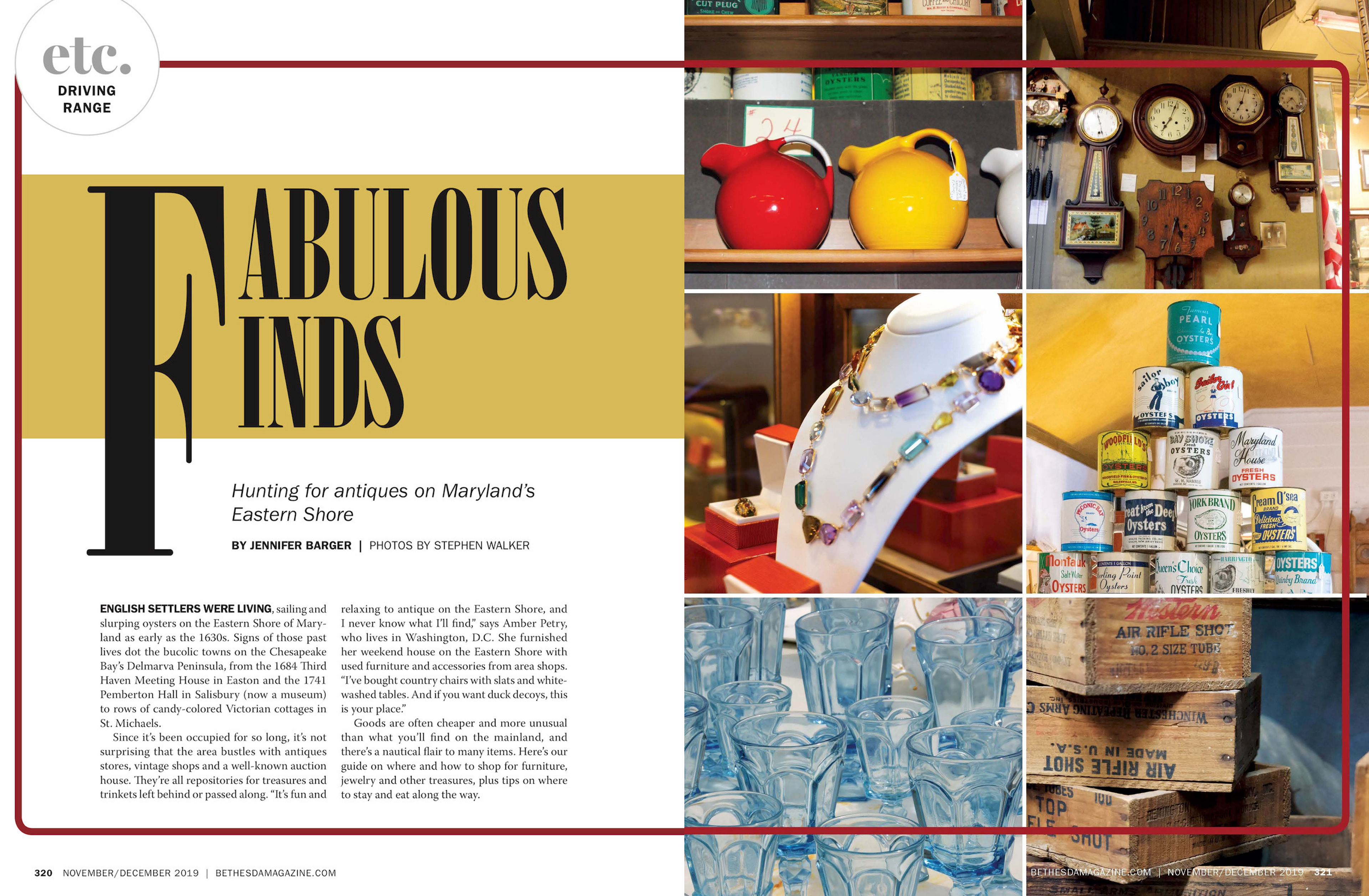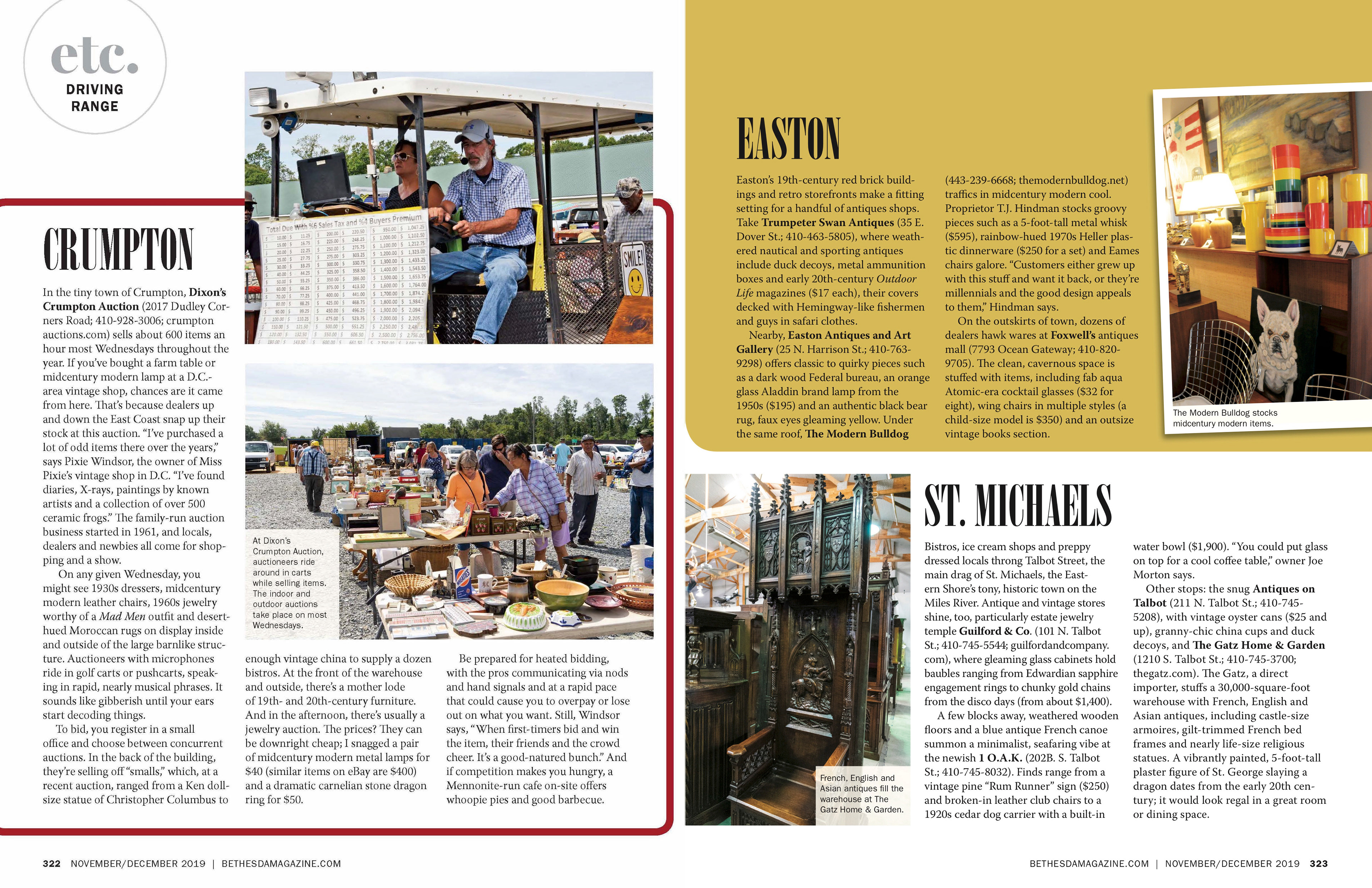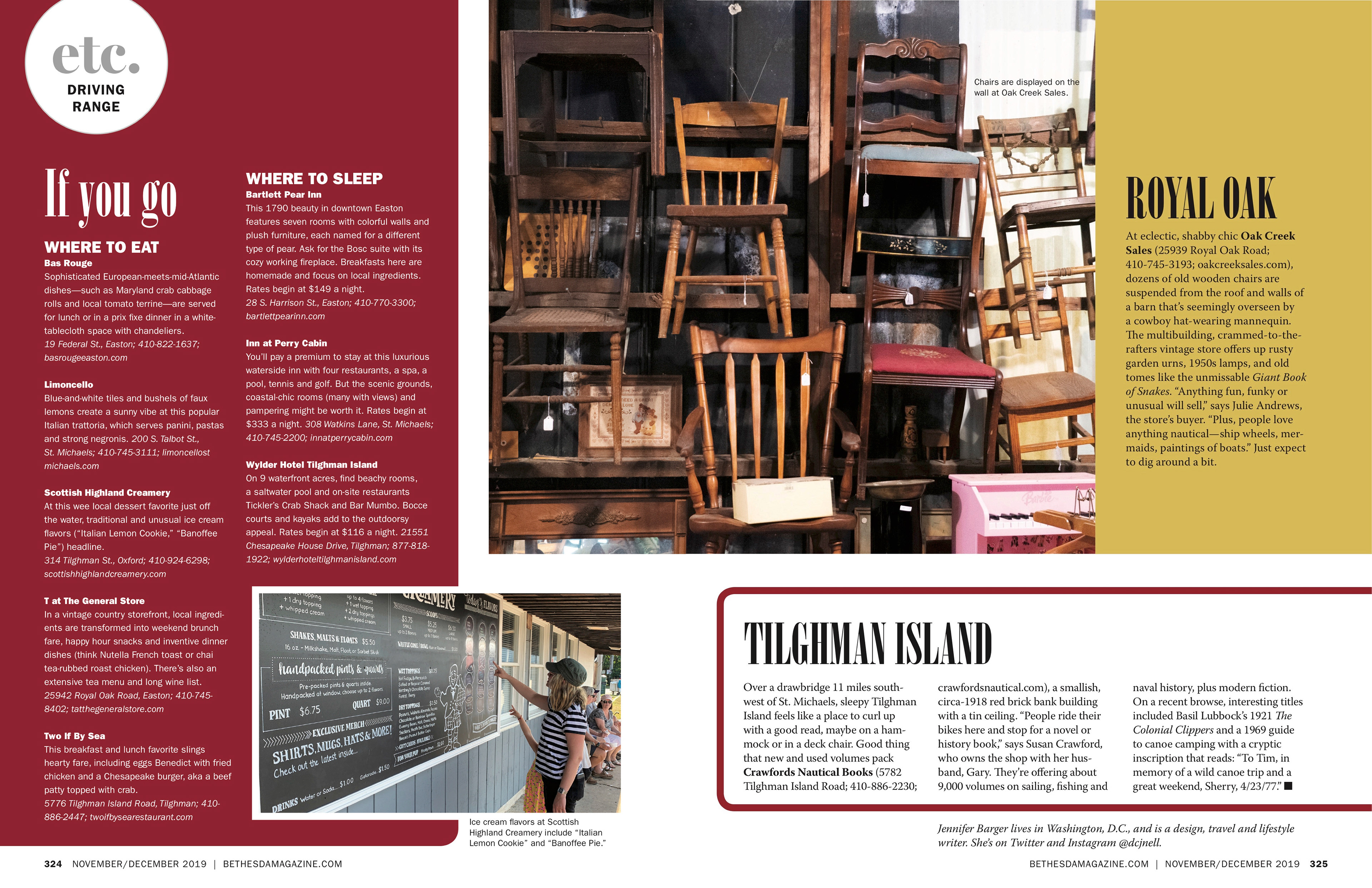 I also designed single-page layouts for lifestyle/event sections.